Encompassed Creations
(US Training Center)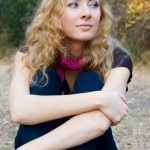 Hope bolted into WAR, Int'l headquarters, running from her trafficker. As our staff enveloped her in safety, her story unfolded. After being sold from Michigan to Mexico, she had escaped and returned home—to the same town as her trafficker. She feared she would never be safe. WAR, Int'l formed a circle around Hope, providing medical care, a pro bono lawyer, and safe shelter with a partnering program. Hope's story is echoed in the hundreds of rescue calls WAR, Int'l receives from Americans seeking safety in the "land of the free." Through our Encompassed Creations program, we continue to provide circles of protection and freedom, offering women a chance to rebuild their lives and find HOPE.
Become a Circle of Protection