Our Mission
Women At Risk, International unites and educates to create circles of protection around those at risk through culturally sensitive, value-added intervention projects.
Our History

The history of Women At Risk, International (WAR, Int'l) far precedes the dates of its formal establishment, reaching back into the childhood of President and Founder Rebecca (Becky) McDonald. Becky's international upbringing first exposed her to the world of risk at the age of fourteen when a young friend, resisting rape, had acid poured down her throat to silence her cries for help. On that day, one girl's suffering set Becky on a course of action to speak out for the silenced, defend the oppressed, and provide havens of healing for the wounded.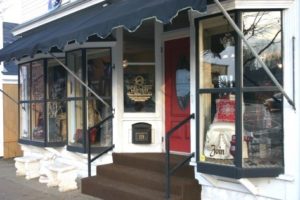 The earliest programs of WAR, Int'l were birthed in the 1980s when Becky ministered overseas with her husband, living in the midst of hurting women and families and stepping into their lives. As she began looking for ways to help them, informal programs—focusing primarily on vocational training for women and projects for orphanages—began to take shape. The partnerships continued after the McDonalds moved back to the United States, and as the programs expanded to reach more women and children, the need to incorporate became apparent. Women at Risk, International was officially founded in 2006, with Becky and two employees working out of a small office in Grand Rapids, Michigan. At that time, WAR, Int'l was represented in sixteen states and had projects in fourteen countries.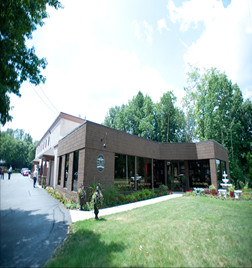 To help partners achieve self-sustainability, WAR, Int'l began selling handcrafted jewelry and accessories made by at-risk women in the programs, rallying volunteers to show and market the items at home parties. Consistent product growth and positive public response resulted in the 2008 opening of the first WAR Chest Boutique in Rockford, Michigan. Meanwhile, as WAR, Int'l continued to add programs and partnerships, the organization was outgrowing its office and product space. In 2012, corporate offices were moved into the building behind the second WAR Chest boutique, located in Wyoming, Michigan. These headquarters include a spacious volunteer center, allowing WAR, Int'l to engage the local community in volunteer service and educational events while continuing to expand its work with domestic and international partners.
In recognition of and response to local risk issues, in 2013 WAR, Int'l piloted the U.S. Training Center (USTC), offering steady employment, skills training, and mentoring to local at-risk women. From its humble beginnings with three women making jewelry in the staff kitchen, the USTC has moved into its own newly renovated space at Headquarters, facilitating an ongoing increase in the number of women reached, services provided, and products created. WAR, Int'l's most recent initiative is the Tea Trade Café, connected to the Wyoming boutique. Launched in 2016, the café not only provides a potential venue for training USTC members in barista skills but also helps to support WAR, Int'l's projects and partners across the globe.
Through the years, the breadth of WAR, Int'l's reach has continued to expand as the number of projects and partnerships has steadily multiplied. To date we have planted or partnered with nearly 200 projects and programs in more than fifty countries, and we currently have active partnerships on five continents. Now in its second decade, WAR, Int'l continues to move forward in its mission to empower those at risk by creating circles of protection and hope around them.
---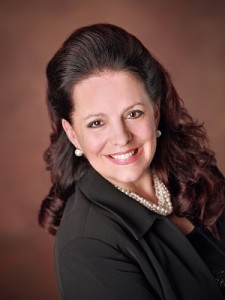 President and Founder of WAR, International
Becky McDonald
Becky McDonald, founder and president of Women At Risk, International, has spent over three decades in the fight to rescue at-risk women and children and lift them to lives of dignity and worth. As the daughter of a missionary doctor, Becky spent her childhood in the jungles of Bangladesh.