While Women At Risk, Int'l address a variety of risk issues including poverty, inequality, violence, and more, we are most known for our persistent fight against human trafficking. This hidden evil is not unique to one country or one culture but exists across the globe, exploiting men, women, and children.
What is Human Trafficking?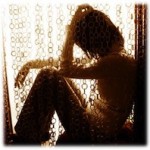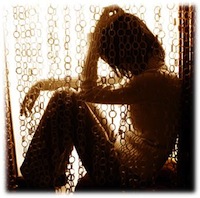 Human trafficking is a modern-day form of slavery. It is defined as the "recruiting, harboring, transportation, providing, or obtaining of a person for compelled labor or commercial sex acts through force, fraud, or coercion" (U.S. Department of State).
Global Trafficking
Over 20 million victims worldwide (Polaris Project)
Total market value of over 32 billion US dollars (UN)
Over 1.2 million children trafficked each year (UNICEF)
Affects at least 161 countries worldwide (Polaris Project)
Domestic Trafficking
Between 100,000 and 300,000 underage girls are sold for sex in the U.S. every year (US State Department)
Girls are sold for $400 an hour (Shared Hope, Int'l)
Reported trafficking cases in all 50 States (US State Department)
1 out of 5 pornographic images is of a child (US Department of Justice)
Trafficking in the News
Learn More
Research

Read

Watch

Nefarious: Merchant of Souls
Not My Life
Chosen
Half The Sky