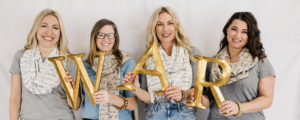 Product sales are essential to our work at WAR, Int'l.
When you host a Pop-Up Boutique the space becomes a haven of
-hospitality,
-safety, and
-restoration.
Every $300 in product sales is enough to support an individual in an international safe house for an entire month, and is an answer to our partners' frequent prayer request for more product sales—literally lifting men, women, and children to dignity.
By hosting a Pop-Up Boutique, you raise awareness about the struggles that women & men face and ignite passion in others who might soon host their own product event. You empower rescued women & men to earn an income with dignity far from their lives in slavery.

Join us today in rescuing, redeeming, restoring, and empowering women around the world as well as right here in the United States.
Live in Western Michigan?
Consider hosting your Pop-Up at the WAR Chest Boutique! If interested in hosting a Pop-Up Boutique, please mention this in the comments section of the contact form below.