---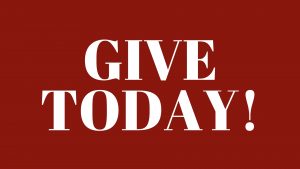 This year, we ask that you pay it forward to Women At Risk, International in celebration of nationally-recognized "Giving Tuesday!"
Fueled by social media and worldwide collaboration, Giving Tuesday participation has grown to include organizations and donors around the world. One of the best ways to get involved is by coming alongside charitable organizations like Women At Risk, International (WAR, Int'l) to make a difference.
Why choose Women At Risk, International for Giving Tuesday?
We are capitalizing on this national day of giving by connecting diverse groups of individuals, communities, and organizations to raise $30,000 for our Emergency Housing fund, bringing us one step closer to our ultimate fundraising goal of $1 million for local housing ($500,000) and our international partners ($500,000).
Here's why your participation is crucial:
We seek housing for 2–4 local at-risk women each month.
Area shelters are regularly full and can feel unsafe for a woman or family in crisis.
To rent an unsubsidized apartment, a single mom working 40 hours a week would need to earn $18 per hour.
Grand Rapids' vacancy rate is currently less than 4%.
Locally, the wait for low-income housing is 3 months to 10 years, and some programs are currently closed to new applicants.
Living outside Grand Rapids is not a practical option for many women due to transportation concerns, children's schools, and other family needs.
In response to this growing need, our plan is to purchase and renovate a small community complex with long-term and emergency units for the women in our program. But we need your help in order to do so!
Here's how you can make a difference:
Make a donation, large or small, to help us reach our Giving Tuesday goal of $30,000! Simply give here online, or send a check to:


Women At Risk, International
2790 44th St SW
Wyoming, MI 49519

Please note: If you write a check, please be sure to note that it is for our Giving Tuesday campaign so that your contribution can be counted toward our $30K goal!

DOUBLE your impact! This year, Facebook is partnering with PayPal to match donations up to $7 million to US nonprofits on Facebook. Create a fundraiser on behalf of WAR on your personal Facebook page and invite your friends and family members to give!
Be sure to follow us on social media to receive updates on our goal and read stories about the women in our program that have spurred us on toward creating and facilitating local housing.
One act of kindness goes a long way. Giving Tuesday is the perfect opportunity to make a powerful difference by giving to rescue, restore, and empower women across the street and around the globe.