January 2023 – Updates, News, Events, ICYMI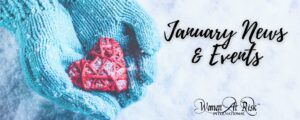 January 2023
---
Happy New Year, WARriors!
Let's ring in the new year with purpose! Remember, you are the ones who make it possible to provide vulnerable women, children, and men as well, with places of safety, dignity, and hope. Your involvement supports the work of our programs and partners, worlds away and here in the USA. As you read through this email, be thinking about how you may want to take action to get more involved in the coming year!
Scroll down for an update on the latest and greatest with WAR, Int'l!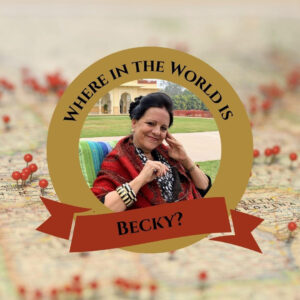 Presidential Travel Update
Over the next few weeks, Becky, founder and president of WAR, Int'l, and a WAR board member will be traveling to meet with partners in Asia and Africa. In addition to business meetings with our ministry partners, they will also be encouraging our partners, many of whom serve on the frontlines of the red light districts. Becky's schedule will be long and arduous as she scouts for new product possibilities and hopefully has the chance to visit Sweetie. Please pray for strength and open doors.
Join us on March's Light Up Your World Zoom for her trip update!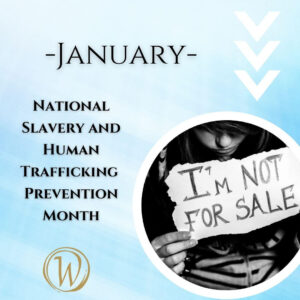 Human Trafficking Awareness
For the last few years, January has been named National Slavery and Human Trafficking Prevention Month. January is also known as Human Trafficking Awareness Month. Here at WAR, Int'l, we observe National Slavery and Human Trafficking Prevention Month every month. You see, trafficking doesn't sleep. Oppression reigns around the world… Continue Reading Here.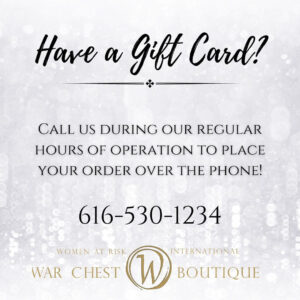 Have a Gift Card?
Did you receive a WAR gift card for Christmas? Simply call our WAR Chest Boutique at 616-530-1234 to redeem yours today. #ShopToEmpower
If you didn't receive a gift card but still want to #ShopToRescue, no worries, we can help you! Simply shop our online boutique here!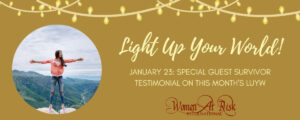 Don't forget to join us for a special survivor testimonial on this month's Light Up Your World Zoom call! On Monday, January 23 special guest AJ will once again be joining us to share more about her personal journey of becoming a birth mother and finding healing from trauma and addiction. As she shares, your heart will be deeply touched, and you'll find AJ is more than a survivor—she is also a THRIVER who has made it her life's work to empower other survivors as they traverse the path to healing. Visit our upcoming events page for further details.

Did you know we launched our Set Free Web Series in 2020? As the world was shutting down because of COVID-19, it was one answer to the dilemma of "How do we get the word out so others can learn about those in need as they #ShopToEmpower?" As we enter our 4th year of producing this series, a big thank you to those who watch our videos as well as purchase the products we highlight. Shop the current Set Free special here!
You can find the entire series, and more, here!
Every Friday we curate a collection of specialty gifts from the WAR Chest Boutique. It is a treasure chest, if you will, of unique and beautiful handcrafted items—like jewelry, scarves, accessories, and more — to provide you with moments of opportunity.
-The opportunity to add fresh style to your home and attire.
-The opportunity to equip and empower survivors.
-The opportunity to give a hand up for those at risk to live in freedom.
Browse this week's collection here!
News flash! Did you know we offer free shipping on all orders of $75 or more? You can #ShopToRescue anytime at warchestboutique.com and save on shipping while shopping from the comfort of your own home. It's never too cold to shop from your own cozy nook, laptop in hand, as you browse through the beautiful items featured in our online boutique!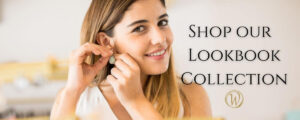 Become a Circle of Protection