October 2022
---
As the days grow crisp and the leaves begin to turn, the world about us is aglow with autumn splendor. With myriads of fall activities and all things pumpkin spice, October bestows bushels of fun before ushering us into the upcoming holiday season. At WAR, International, we are excited to help you jump into fall with some fun new opportunities to partner with us and party with a purpose this October!
NEWSWORTHY UPDATES
---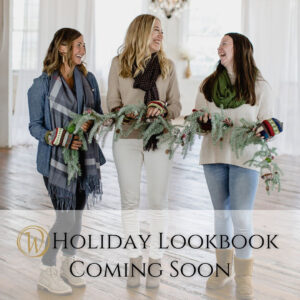 A Holiday to Remember
Candles flickering in frosty windows. Pine cones. Snowflakes. Mugs of delicious hot chocolate. Cozy cabin aromas. All these holiday scenes float through our minds, inviting us to embrace each moment with those we love. And as we compose our upcoming holiday lookbook, joy is abounding as we seek to capture all these delightful "feels" and display our beautiful products for you to purchase, share, and enjoy. Our holiday hope is for you to gather with your family and friends to cultivate togetherness and invite All The Memories the season has to offer.
Until the release of our A Holiday to Remember Lookbook, why don't you pop on over and shop our stunning collection of other lookbooks here!?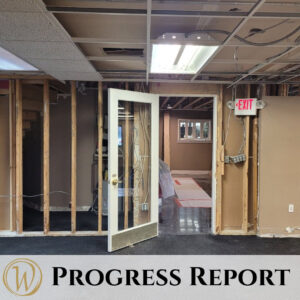 Update on the Great Flood
The restoration company is working hard to clean up the water damage before the repairs and rebuilding begin. Because of the damage done to portions of the upstairs flooring, we have had to move all staff office spaces downstairs, with the exception of our U.S. Training Center. On many of the now exposed boards found on the staircase or other interior building structures, you can once again see the scripture verses that girls from a Michigan safehouse inscribed beneath the surface All Those Years Ago. For those boards we need to remove, we are thinking of repurposing them into a mural. More on that when a decision is made!
To stay up-to-date on the latest, follow our WAR, Int'l Facebook page.
If you wish to help with the costs of restoration, please consider leaving a financial gift here.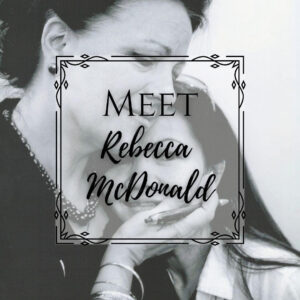 In Case you Missed it…
As this month's second blog post, we have shared an editorial interview done by VoyageMichigan Magazine where you will have the chance to hear founder and president Becky McDonald's story in her own words. You will be inspired by her passion and commitment to helping those whose voices have been silenced, while also learning more about the history and mission of Women At Risk, International.
Read the latest blog post here!
OCTOBER EVENTS
---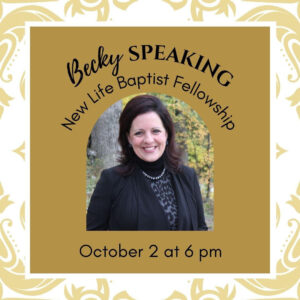 Hear Becky in Person!
We would like to personally invite you to join Becky on Sunday, October 2, 2022 at 6pm at New Life Baptist Fellowship. She will be sharing the work of Women At Risk, International as well as stories of rescue and hope. Product made by and in support of rescued and at-risk artisans will also be available for purchase during the evening. Find additional details here!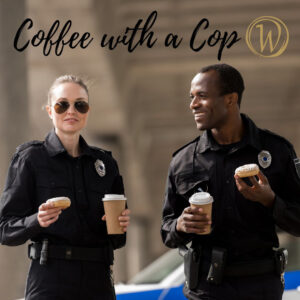 Cops, Coffee, Donuts!
Invite friends and family to join our annual Coffee with a Cop event on October 5 from 9:30-11:00am at our Grandville location. Enjoy a time of community, coffee, and donuts where you can learn what our local cops are doing to combat trafficking and their advice to help you do the same! There's no need to register – just show up with your questions and be ready for a fun time! Learn more here.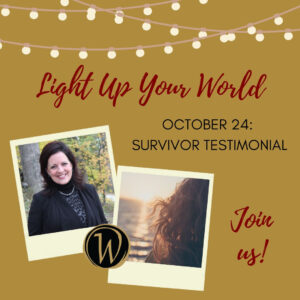 From Survivor to Thriver
Don't forget to join for us another survivor testimonial on this month's Light Up Your World Zoom call! On Monday, October 24 special guest Pearl and WAR, Int'l founder and president Becky McDonald will be leading a conversation on overcoming trauma as Pearl shares her story and provides an honest picture of the path to healing. Prepare to be inspired by her courage and determination in not only finding her own voice, but also to speak on behalf of others struggling with the impact of trauma.
For additional details, visit our Upcoming Events page here.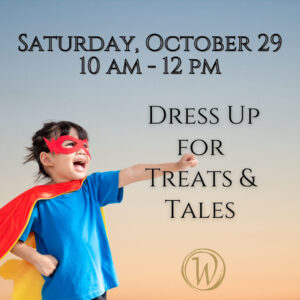 Dress-up Time!
WAR Chest Boutique invites families to join us on October 29 from 10:00am – 12:00pm for treats & tales! Princess Jasmine and Sleeping Beauty will be there to read stories and pass out candy, crayons, and coloring books. Also available will be our kid's bead bar where your littles can expand their imaginations and bring home their treasured creations. Free for all, make sure to dress up as your favorite superhero, princess, or storybook character! Find the details here!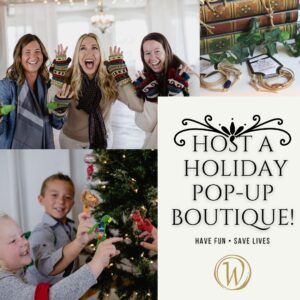 Book your Holiday Pop-Up Party ASAP! Or email- party@warinternational.org.