Keeping Their Heads Above the Water:
How Our Peruvian Partners are Coping (and What You Can Do to Help)
By Ellie McLellan, WAR, Int'l Intern
and Bethany Winkel, WAR, Int'l Staff Writer
The worst storms to hit Peru in nearly twenty years have drenched the nation since December, and with the spring rainy season, flooding has risen to crisis proportions. Though huaicos—heavy rain which brings flooding and mudslides—are a normal occurrence in the Andes Mountain regions, it has been a long time since they have been this catastrophic. So far this spring it is estimated that there have been about six hundred of these flash floods, nearly ten times as many as Peru normally gets in a year (Peruvian Times).
Flooding has caused bridges to collapse and roads to become impassible in many places, hampering relief efforts and affecting coastal highways and city streets alike. The Pan-American Highway North, which connects all of coastal Peru, has sustained significant damage. Repairs to the transportation infrastructure alone are expected to take two to three years and could cost the country as much as $1 billion (Los Angeles Times-). According to various sources, the flooding has destroyed an estimated 29,000 houses and damaged over 145,000 properties, including hundreds of hospitals, thousands of schools, and an estimated 62,500 acres' worth of crops damage. Another $3.1 billion in lost productivity puts the country in severe economic crisis. Peruvian economists have put reconstruction costs at more than $6 billion.
Of even greater concern, of course, is the personal cost to the people of Peru. By April 1, the estimated death toll from this natural disaster had risen to over one hundred, while nearly 700,000 people have been displaced. In addition to dealing with significant losses—homes, possessions, businesses, and even loved ones—families are also at risk from contaminated drinking water, insect-borne illnesses, and exposure to the elements. And it is not over yet. While there has been a brief respite in the flooding near the end of March, the heavy rains are forecast to continue through April.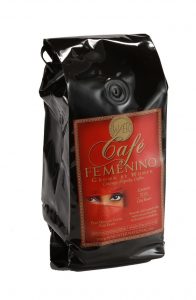 Among the many affected by the flooding are the women and families employed by Women At Risk, International (WAR, Int'l)'s three partnering organizations in Peru. Café Femenino, a community of female coffee growers, points out that this time of year is already a "lean time" for its growers, who count on the upcoming harvest season for their profits. However, those profits will likely be significantly diminished by the damage to crops and roads. A partnering foundation is helping to raise emergency funds and provide food packages to Café Femenino women and families in two hard-hit regions.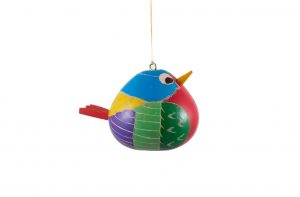 Peruvian Designs, which markets toys, ornaments, and decorative items made by at-risk families in the Andes Mountains, reports that many of its artisans have been impacted by water shortages, damage to their homes, and travel restrictions. The basket makers have suffered the greatest losses, as most have seen their entire inventory of product and supplies destroyed. The flooding has also brought swarms of mosquitos in greater numbers than anyone can remember, putting children and the elderly at risk. To help alleviate this risk, Peruvian Designs is working to get mosquito nets to its artisan communities.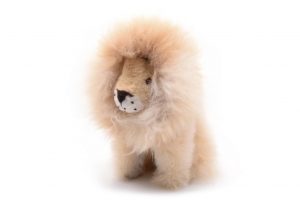 Like Peruvian Designs, Blossom Inspirations works directly with local artisans who create ornaments, toys, and decorative items. Many of these artisans are struggling to maintain their livelihood in the wake of the flood damage. Blossom is actively participating in relief efforts by donating fifty percent of all its sales in March and April to help provide essential food, water, and medicines to families and communities affected by the flooding.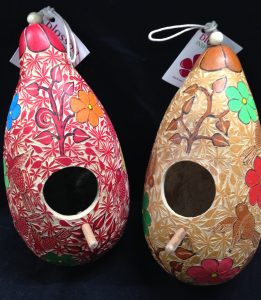 How can you help? There are two effective ways you can partner with WAR, Int'l to help the Peruvian organizations we serve bring relief to the people of their country. First, you can support our Peruvian partners by purchasing their products, which are featured this month in the WAR Chest Boutique and on our website. Unique products handmade by Peruvian artisans include stuffed animals made from alpaca Fur; delightful hand-knit finger puppets; whimsical painted ornaments; and beautiful, functional, intricately carved gourd birdhouses. Our Café Femenino Coffee, which is organic as well as fair trade, comes in both whole-bean and ground varieties. Your purchase of these products helps sustain artisans and coffee growers struggling to recover from this catastrophe.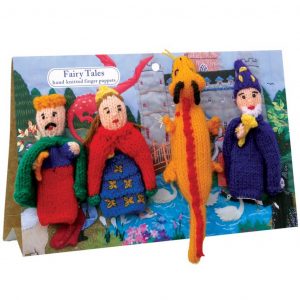 You can also help our Peru relief efforts by donating to WAR, Int'l's Rescue 911 fund. Created out of a need to have immediate funds available, this fund allows us to come to the aid of our partners in emergency situations, including disaster relief. WAR, Int'l is using a portion of this fund to aid our partners in their flood relief efforts.
As the Peruvian people help each other through this national crisis, WAR, Int'l, is pleased to be able to play a small role in the relief efforts. Thank you for joining us in this "rescue" effort as we team up with our Peruvian partners to bring needed aid to the people of their country.
Become a Circle of Protection