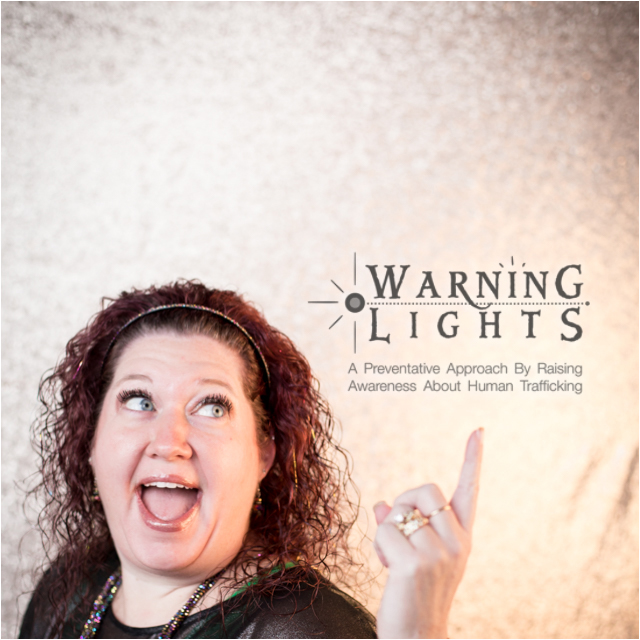 Meet: Jenn Amo, Warning Lights Founder & Consulting WAR Youth Ambassador
Founder of Warning Lights, a program designed to educate youth and young adults on the dangers of human trafficking, Jenn Amo is the consulting Youth Ambassador for Women At Risk, International.
Warning Lights gives middle, high school, and college-aged students insight into the lures and signs of human trafficking, as well as healthy ways to respond to suspicious or dangerous situations. Encouraging open communication with friends regarding common and ongoing social struggles and concerns, topics covered include peer pressure, oral sex, pornography, and many others. With an emphasis on how words and choices affect friends and loved ones, her audiences learn how to help others avoid becoming victims of human trafficking, as well.
Warning Lights Kids gives 3rd-6th graders an overview of personal safety skills that are pertinent to being a kid in today's society. This session discusses lures that are specifically used to entice children, explains the signs, and provides ways to respond to human trafficking. This program will give your audience of both kids and their guardians (guardian attendance required) a stronger sense of how to protect themselves and others. This program encourages open communication and arms you with a variety of ways to make these safety tactics a habit for your family. This program also gives insight on ways to help others avoid becoming victims by explaining how your actions, words, and choices impact your community.
Jenn travels the United States speaking and training audiences of all ages at churches, schools, businesses, conferences, retreats, and camps about the importance of preventing crimes like trafficking and the exploitation of children.
If you would like to schedule Jenn Amo to speak to your circle of influence, or if you would like to learn more about what these programs entail, please contact Jenn at youth@warinternational.org, or visit her website at www.warninglights.org.
"I look forward to working with you to take your circle of influence and change it into a circle of protection! Awareness is building value by protecting our bodies and guarding our hearts." – Jenn Amo #BeAwareOrBeware