WAR Int'l Ambassadors
An Ambassador of Women At Risk, International (WAR, Int'l) has a passion for providing circles of protection and hope for women and children at-risk, advocates for the wounded and vulnerable in our world, and desires to make Christ known to set the captives free.
These brave men and women below have stepped out of their comfort zones, raising their own salaries and support, to give a voice to the voiceless. Click on any of the photos to learn more about their individual ministries, and how you can get involved.
Bill & Sandy Bennett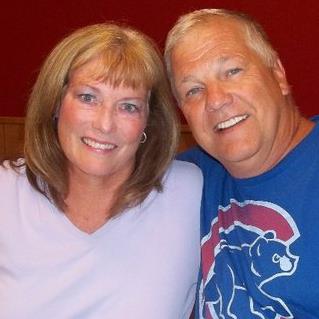 Bill & Sandy Bennett
The Bennett family pastored a supporting church who took on president and founder, Rebecca McDonald, and her family at the beginning of their overseas ministry. A dream of Becky's was to have an on-staff pastor one day at the WAR, Int'l headquarters office in the U.S. Rev. Bill Bennett has become that answered prayer. From weddings and funerals, to hospitalizations, Pastor Bill prays and supports the WAR, Int'l staff on a daily basis, allowing them to continue in their work to bring a voice to the voiceless. He is on call, with an office at WAR headquarters, in case a volunteer, shopper, or staff member needs prayer or counsel.
He and his wife offer marriage counseling to our WAR world, as well, if desired. Pastor Bill has proven to be an invaluable member of our team, signing on checks, doing our banking, and picking up donations. He is trusted as a godly leader to assist our finance department. In compliance with not only IRS standards, but ECFA standards as well, we hold ourselves to the highest levels of fiscal responsibility, which requires a division of labor in the handling of monies. This must be a trusted "other" person. Pastor Bill is that person. He also serves as our daily security check to the public areas of our building. If there is trouble, Pastor Bill is there solving it.
The Bennett family works tirelessly for the WAR world, continually pouring out their time, talent, and energy to not only support staff, but safehouses and rescued women and children worldwide, as well. Through their time with WAR, Int'l, they have proven their integrity, compassion, and shepherding skills.
For more information about the Bennett family and our Pastoral Care Ambassadors, please email us at info@warinternational.org or call our headquarters at (616) 855-0796.
Melody Dooley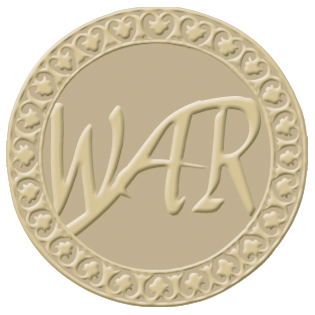 Melody Dooley
Having been a Christian most of her life, the idea of missions always intrigued Melody. After marrying her late husband Bill Dooley in 1975, the two embarked on a decades-long ministry in Chile. When Bill unfortunately passed away in 2004, Melody was uncertain about how she would continue her missionary career. After getting involved with Women At Risk, International several years later, and getting out of an abusive second marriage, Melody began praying about the opportunity to begin working with trafficked and abused women in Chile.
That ministry, after starting humbly in 2015, has now allowed Melody and her team to serve in Peru, Guatemala, Nicaragua, Paraguay, the Dominican Republic, and Chile. As a bilingual partner of ours, Melody is often called upon as an interpreter, as well.
If you have any questions about what Melody is doing in South America, or how you can get involved with her ministry for at-risk and rescued women, please email us at prayer@warinternational.org.
Linda Luedeman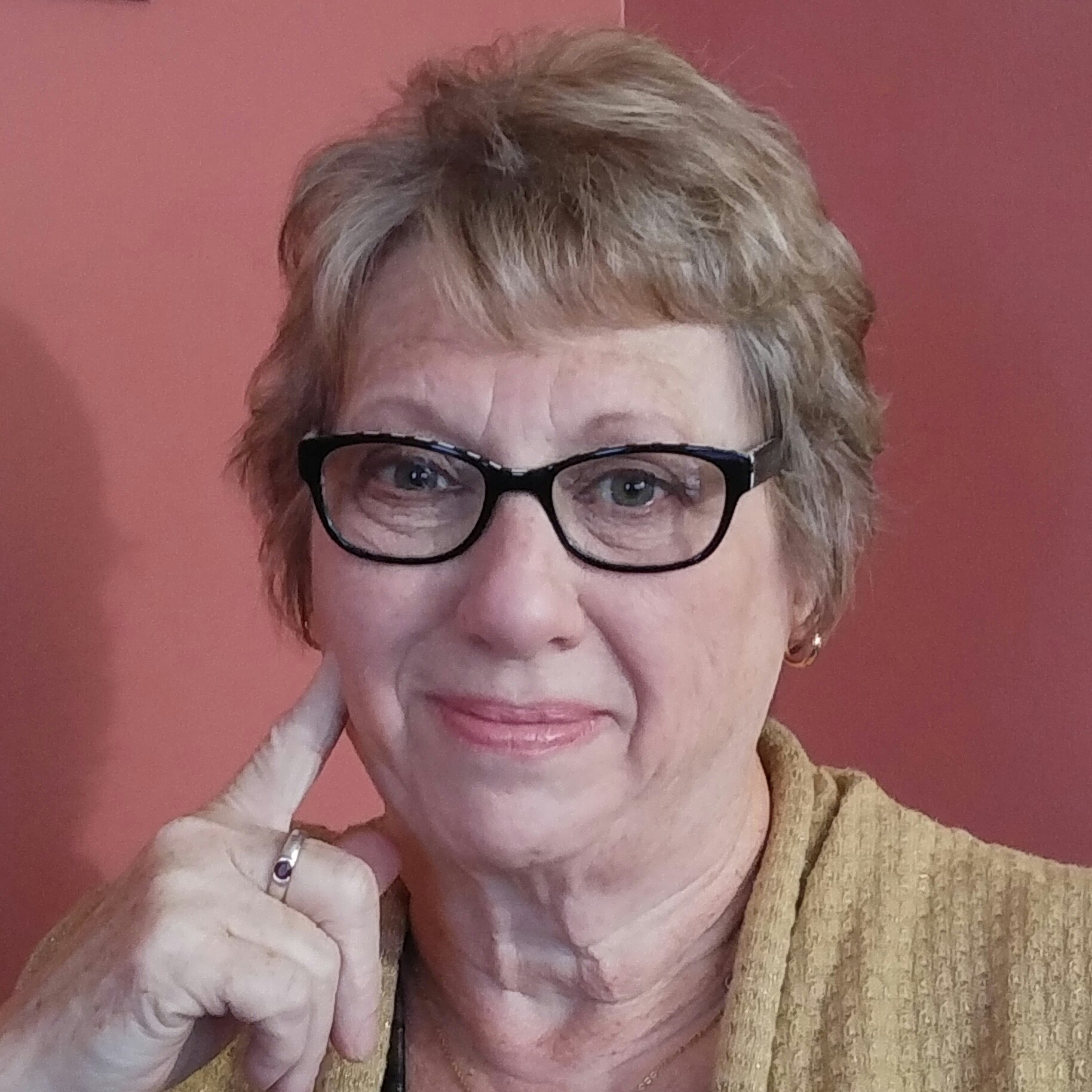 Linda Luedeman
Upon learning more about the mission of Women At Risk, International (WAR, Int'l), Linda became passionate and felt called to educate and create "circles of protection" around people both in the United States and abroad. As an ambassador, Linda provides a combination of WAR, Int'l education for those who are unfamiliar with this ministry, and sharing Biblical studies and curriculum through various speaking engagements.
After spending 35 years as a pastor's wife, Linda has seen many different sides of both international and domestic ministry. She has joined her husband and medical teams on a variety of trips to different locations, utilizing her nursing background on medical-based mission trips. Her experience with church life and other organizations has given her unique insight into the world of risk.
If you have any questions about Linda Luedeman's ministry through WAR, Int'l, or you would like her to speak at your next event, please email her at lluedeman@warinternational.org.
Jenn Amo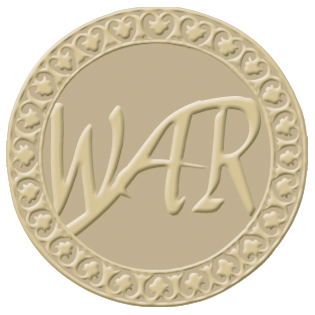 Jenn Amo
Warning Lights, a program designed by WAR, Int'l to educate youth and young adults about the dangers of human trafficking, is taught by Jenn Amo, the Youth Ambassador for Women At Risk, International.
Warning Lights gives insight on the lures and signs of human trafficking, and gives healthy ways to respond to suspicious or dangerous situations. Presented in an age appropriate way, this program encourages open communication about common and ongoing social struggles and concerns, including peer pressure, oral sex, and pornography. With an emphasis on how one's words and choices affect others, her audiences learn how to help others avoid becoming victims of human trafficking, as well.
This program is based in Michigan, but Jenn travels the United States speaking to churches, schools, businesses, and camps about the importance of preventing crimes like trafficking and the exploitation of children.
If you would like to schedule Jenn Amo to speak to your circle of influence, or if you would like to learn more about what this program entails, please contact Jenn at jamo@warinternational.org.
"I look forward to working with you to take your circle of influence and changing it into a circle of protection! Awareness is building value by protecting our bodies and guarding our hearts." – Jenn Amo
Laura Birt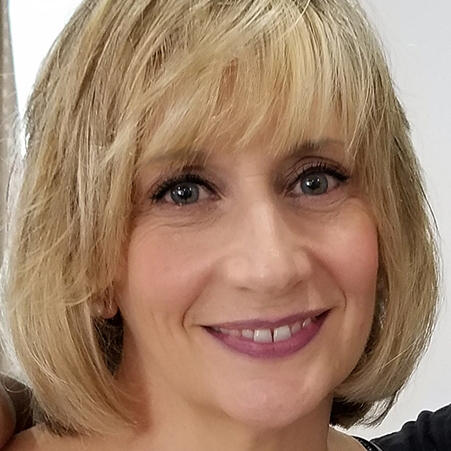 Laura Birt
For 10 years, WAR, Int'l president Becky McDonald lived next to the Birt family. She had the precious privilege of leading Laura's oldest son to Christ. This decades-old friendship has led to Becky taking several international trips with Laura, who has taught dozens of women to make jewelry in India, Bangladesh, and Thailand. During these trips, she also oversaw the handling of multiple currencies and finances. Not only has she become a trainer overseas, but she's also worked with rescued women from right here in the U.S., as well, through WAR, Int'l's U.S. Training Center program.
Laura has not only been a great friend to the WAR, Int'l family, but a wonderful ambassador, constantly hugging, giggling with, and loving wounded women, being the "mom they desperately need" while teaching them to succeed at a trade that will lead to sustainability and financial independence.
If you have any questions about Laura's ministry with WAR, Int'l, please email us at info@warinternationa.org, or call our headquarters at (616) 855-0796.