Women At Risk, International (WAR, Int'l) is a Grand Rapids-based, nonprofit organization, established to create circles of protection around at-risk women and children. Through culturally sensitive, value-added intervention projects and partnerships, we provide safe places to heal from abuse, trafficking, exploitation, and more. Our passion is to empower survivors to live and work with dignity and hope.
WAR, Int'l enables the creation of safe places for women and children and also gives a voice to their silenced cries. By educating communities about risk issues and providing individuals with practical ways to take action, we extend our reach through you.
Our programs and partnerships span the globe, reaching over 40 countries, including the United States. Each month, additional projects and partnerships are formed, increasing our ability to offer the rescued and at-risk a "hand-up" instead of a handout.
This year, WAR Int'l celebrates it's 10th year of rescuing, redeeming, and empowering those at-risk as a formal, incorporated 501c3 entity. Our theme for 2016 is "Sent to Serve," with a focus on servant leadership. Christ came, not to be served, but to serve. This truth can be found at the very core of Women At Risk, Int'l, and we look forward to sharing our heart with you this year through this very theme.
WAR, Int'l is founded solidly on a profound trust in an all-knowing, all wise, all seeing, all-powerful God. We find comfort in our Omniscient God. He knows all things, even when we don't. He is with the babies whose cries we have not yet heard, and the ones we are fighting to set free. We need his mighty power to rescue the slave, pay the bills, and lead an organization that is really His. Jesus declared in Matthew, "…for with God all things are possible." We believe we can do the impossible when we keep our eyes on the Lord – our omnipotent God – and off the mocking waves.
Understand the Risks

Discover helpful tips, action plans, and ways to protect the innocent from the hands of the trafficker.

What can I do?

There are many ways you can get involved NOW, from volunteering your time to raising awareness.

Shop with a Purpose

A treasure chest of hand-crafted gits made by or sold in support of at-risk and rescued women worldwide.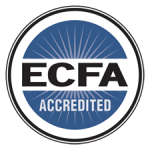 ECFA is an accreditation agency that provides organizations like WAR, Int'l  with financial accountability. As an ECFA member, WAR, Int'l aligns its practices with high steward standards, ensuring excellence and honesty in all its financial dealings. To view a complete list of stewardship standards, please visit www.ecfa.org.