#7 – Visiting Sweetie (January, 2014)
Visiting Sweetie: A Letter from the President
January, 2014
Dear WAR Family,
Sweetie is still in captivity. I arrived in her red light district while a screaming fight was underway between two competing madams, one of which owns Sweetie. Getting them to quit fighting was our first task. Then we sat on the Madam's bed while Sweetie cli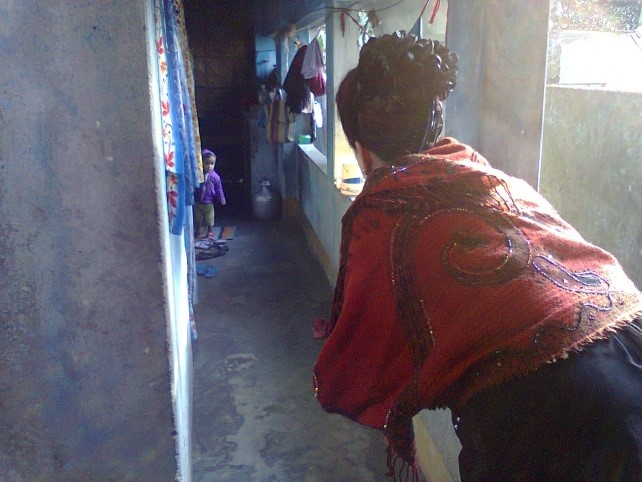 mbed all over me. For two hours, we talked to Sweetie's real owner, the government official. He was polite but unfazed. I stared at the wall in front of me. There was my picture with the Madam lovingly hanging on the wall next to a picture of the goddess of death, Kali, with blood dripping from her mouth. I called on the God of Life to pour forth grace, mercy and freedom into that little room. It was unseasonably cold, and I could see my breath. I kept rubbing Sweetie's bare feet. They were cold as ice from running without shoes. She's growing up, now two years old and oh so pretty. My heart hurt at the thought of her future. I need another miracle.
I went to my room and lay on my bed, crying to God, holding him to his name as the Father to the Fatherless, yet accepting his will not mine. So we press on to find a solution. I will never give up, if it takes every last breath in my body. Please stop right now and pray for precious Sweetie. As I write you, darkness is falling, and it reminds me to pray for light and freedom in that dark place. I have hope. This story is not over. The WAR family has never let me down yet. You and I will fast and pray. Freedom will prevail in God's time.
Heaven come down,
Rebecca McDonald
Become a Circle of Protection