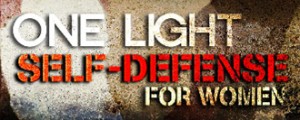 Preparing Hearts, Minds, and Bodies of Women Around the World
One Light Self-Defense focuses on simple techniques to benefit women.
The 2-hour workshop will teach:
* Avoidance Techniques
* Self-defense misconceptions
* Offensive/defensive techniques:(e.g., strikes and targets, chokes, grabs, bear hugs, and hair pulls)
Next Event:
Date: March 1, 2014
Time: 10:30am-12:30pm *Registration begins at 10:15am
Kroehler Family YMCA Gymnasium
34 S Washington St
Naperville, IL 60540
Cost: Suggested donation of $5
*RSVP Required- Limited Space Available
12:30pm-1:30pm- Join us for refreshments and prizes at WAR Chest after the workshop! WAR Chest is located half a block South of Kroehler YMCA.
Participants must be at least 11 years old and should dress in comfortable clothing and gym shoes. No flip-flops or jewelry, please.
Participants must also fill out a waiver on the day of the event prior to participating. Women under 18 years of age must be accompanied by an adult.
Have questions about Women and Girls Self Defense Seminar? Contact us here.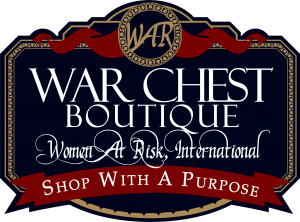 WAR Chest Boutique is an arm of Women At Risk International and is treasure chest of items made or sourced by women who have been trafficked and rescued or who are at-risk. Shop with a Purpose!
One Light Self-Defense: preparing the hearts, minds, and bodies of women around the world. Our goal emphasizes a holistic approach in preparing women to face, avoid, or heal from physical violence.
The YMCA of Metropolitan Chicago is an inclusive, charitable Association, founded on Christian principles and dedicated to building strong kids, strong families and strong communities through programs that develop spirit, mind and body.
Kroehler Y is a non-profit organization that is committed to supporting and strengthening our community through youth development, healthy living and social responsibility.