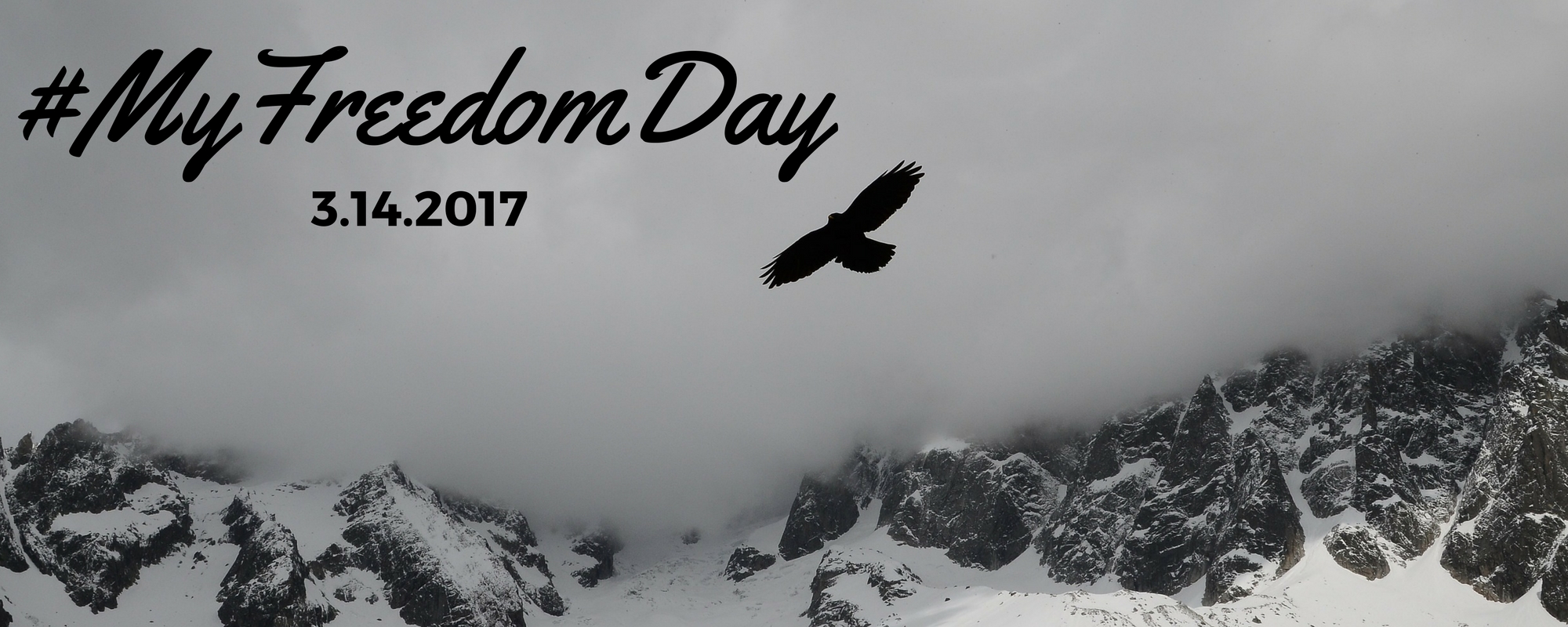 How to turn #MyFreedomDay into #MillionsFreedomDay
What does freedom mean to you? Does it mean having the power to think and speak freely? The opportunity to get an education?  The ability to hold a job? Having a roof over your head? Or maybe, having free time to surf the web and read articles about what freedom means to you?
Currently, there are anywhere from 27 to 30 million men, women, and children that do not have freedom. Instead of going to school, working a paid job, or having a safe place to come home to, these people are forced into slave labor. Common examples of modern day slave labor include mining, manufacturing, agricultural labor, fishing, child marriage, and prostitution. And, the worst thing about modern day slavery is that most of us contribute to their oppression without even realizing it.
However, On Tuesday, March 14th the movement #MyFreedomDay is an opportunity to turn that around. CNN and Youth Underground are partnering together to form a student-led global fight for freedom. To spread awareness of modern day slavery, they are asking you to get involved on social media.
Here are some easy ways to become a part of the movement:
Study Up.

Reading this article is a great start! Be sure to check out the links provided on this page to get an in-depth understanding of what we're up against and what we've accomplished.

Here at WAR Int'l, we focus on ending cycles of poverty and informing people about the reality of human trafficking and slave labor. Through our worldwide safehouses, vocational training, education programs, microenterprises, medical aid, orphanages, and emergency intervention, we help prevent trafficking and slave labor even before it happens.

We encourage you to sign up for our email updates or follow us on social media. To read stories of freedom and redemption, or to see how we have impacted women around the world, visit our webpage.

Speak Up.

Every time you access social media, you have a voice. Now is a time to use your voice to fight for those who have been silenced. On #MyFreedomDay, post a photo or video with the hashtag #MyFreedomDay on any social media and define what freedom means to you.

At WAR, Int'l, we want to encourage you to continue to speak up for human rights year round. Sharing articles and facts are efficient ways in keeping your friends and families informed, as well. Spreading awareness is the first step in fighting human trafficking and slave labor.

Sign Up.

If you are interested in taking further steps to combat human trafficking in your community, we encourage you to not only speak up, but sign up. Volunteer at local organizations such as WAR, Int'l or visit the National Human Trafficking Hotline to see a map of organizations across the U.S.

If you're local, or can travel to West Michigan for a Saturday, click this link to register for our next Civilian First Responder conference that will be held on March 25th at Thornapple Covenant Church in Grand Rapids, Michigan. Here we will discuss the lures used by traffickers, how to respond to crisis situations in a healthy way, what makes a community susceptible to trafficking and more.

Stock Up.

Another great way in fighting slavery is by putting your money where your mouth is. Out of the 30 million slaves, nearly half of them are exploited by economic activity. Most of our favorite products such as chocolate, coffee, electronics, clothing, and diamonds are produced mainly by slave labor.

By being conscious buyers, not only do we reduce our slavery footprint and support people who are at risk of being trafficked, but we also stop the demand for slave labor altogether. Always look for Fairtrade labels and shop at our store where we believe in "Beyond Fair Trade" to not only ensure that our products are ethically made, but also provide a positive human connection from producer to consumer.
Your typical, everyday actions affect modern day slavery. Each time you walk into a grocery store, shop for a pair of jeans, or log in to your social media accounts, you have the power to make a difference. This Tuesday, make the choice to be a part of the #MyFreedomDay movement, and then continue to make daily choices that help give freedom to millions of slaves. By speaking up about human trafficking, signing up at local organizations that fight slave labor, and stocking up on only ethically made products, we can fight slavery together.
Become a Circle of Protection