How your t-shirt is made and what you can do about it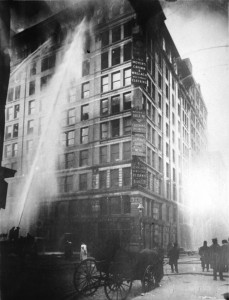 The Triangle Shirtwaist Factory is known as the deadliest industrial fire in US history. The fire's 146 unnecessary deaths, however, led to modern building and safety codes. While this reform protects America's industrial workers, it does not extend dignity to those making t-shirts in this day and age. A glance at the tag on any article of clothing will tell you that it's not likely made in the USA and so it escapes our nation's circle of protection.
Working without Dignity
The unfortunate truth is that our shirts are still made in these deadly factories. On occasion, we see this reality drift through the news. But the shirts on our backs remain the same, along with the working conditions of many overseas factories. One year ago, a factory fire in Bangladesh killed 112. Only two months earlier 10 were killed in a similar fire. In April of 2013, over 1,100 people died when a garment factory collapsed due to poor construction. WAR, Int'l president Rebecca McDonald, who grew up in Bangladesh, responded,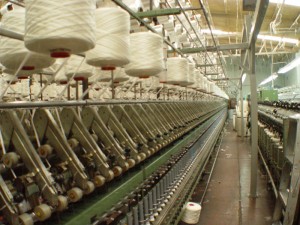 "As an eye witness, I can tell you that there is no ethical or economic excuse for the political and corporate patchwork in Bangladesh. Executive power struggles and greed have cost the lives of thousands of laborers. These women are lied to and reassured that the factory compound is safe to house workers. Corrupt business executives permit laborers to inhabit sloppy, dangerous buildings where cheating during construction allowed the foundation to be poured inadequately. Lives are destroyed by this injustice."
When families lose loved ones to preventable disasters, they quickly learn that a cheap t-shirt at the mall is worth more than the precious lives lost, as cheap labor practices lead to small price tags. But when stores fill with "sweat shop" products, how can consumers ensure that each purchase offers dignity?
Working toward Dignity
Not every outsourcing business is at fault of cruelty. Even in Bangladesh, where worker's rights fall below every other garment-producing nation, there are factories that offer places of safety and dignity. In recent years, Becky McDonald visited such a factory saying, "Women sat in long rows, quietly and productively making well-known brands. Here, they were paid, given breaks, and given the opportunity to work safely while providing for their families."
As our world becomes increasingly global and socially conscious, it's hard for corporations to hide their actions overseas.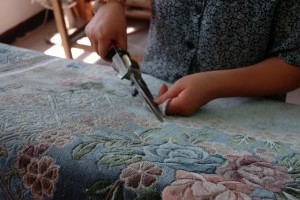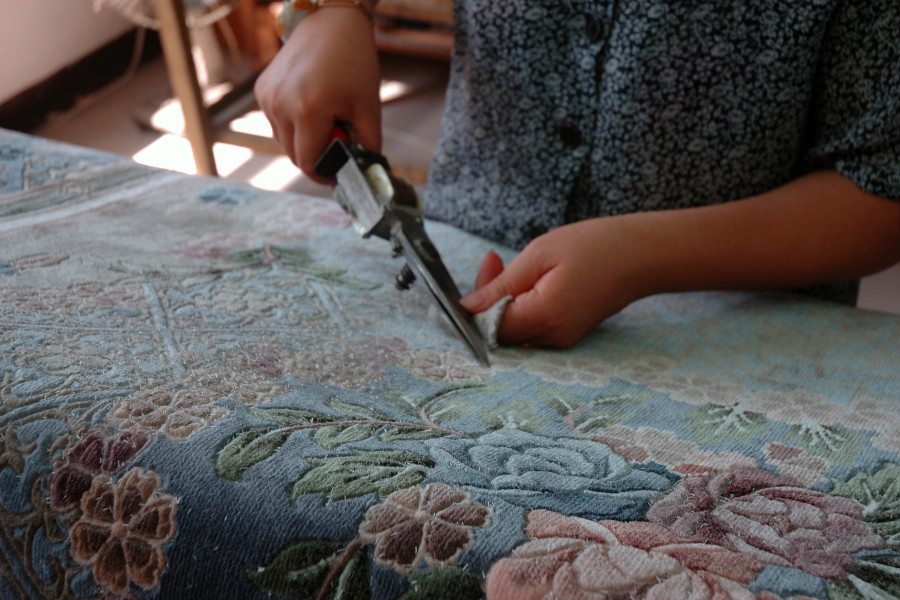 When consumers learn production trends, they often put pressure on executives, demanding better conditions for laborers.
Your Voice for Dignity
While the average consumer may feel powerless against the influence of big business, history reveals that the buyer truly has the power—even overseas. While you may not be able to regulate worker's right in developing nations, your purchase at the local shopping mall acts as a vote within the American corporations that manage such factories. Take the time to research businesses with dignified labor practices, thank them for their commitment to safety, and encourage further action. When you commit a few moments to scanning news articles and consumer reports, you become a voice for the silenced and offer dignity to those who live worlds away.
When you shop at the WAR Chest Boutique, you find gifts and clothing items that are stitched with dignity, in programs that go beyond fair trade. At one partnering safehouse, staff regularly practice fire drills and teach their women to use fire safety equipment. These simple actions have powerful implications, that all people, no matter where they live or work, are valuable and worthy of protection.
Become a Circle of Protection