What Grade is Your State?
Slavery? In the Land of the Free?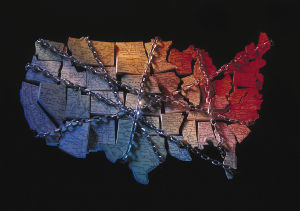 Unfortunately, the answer is yes. Human trafficking – today's slavery – is one of the fastest growing criminal industries, and it is not solely a third-world country issue. Hundreds of thousands of people are trafficked in countries around the world—including America. It is happening here, in our home towns!
In an attempt to raise awareness about human trafficking, organizations and programs have been developed to help increase the involvement of state governments. Two such organizations are the Polaris Project and Shared Hope International's Protected Innocence Initiative. Working at the legislative level, these organizations focus on ensuring that state laws and regulations meet a certain standard in the fight against trafficking.
Striving to increase state participation in this fight, these programs ask questions of the laws in place. Is the trafficking of others a criminal act? Does it deserve a criminal penalty in prosecution? Is law enforcement trained to handle issues of human trafficking? Is eliminating demand a core issue? Are victims identified and provided with protection, services and shelter? After current state laws are reviewed by these organizations, they are given grades that reflect the level of protection they provide for domestic sex trafficking victims. The Polaris Project grades states based on ten specific laws or statues regarding human trafficking and exploitation issues. Their system then assigns the state with a color that represents their grade. The Protected Innocence Initiative grades states based on six areas of law, using numbers and corresponding letter grades.
Where Can States Improve?
The suggested laws and statutes of the Polaris Project that are least accounted for across the United States may be a good place to start an improvement campaign for States. The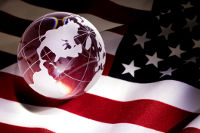 availability of a Human Trafficking Hotline is only accounted for in eight states. Protection from detention programs for the "crimes" of minor victims is only available in seven states. The elimination of convictions, such as prostitution, from criminal records for sex trafficking victims is only practiced in four states.
Some states need more improvement than others. A group of states declared the "Nine Lagging Behind" includes the nine states for which the Polaris Project rating was "Red" in 2011. A Polaris grade of "Red" signifies that the state has upheld between zero and two of the ten suggested laws and many also fail to enact basic anti-trafficking provisions. Similarly, 25 of the 50 United States are graded with an "F" when it comes to the regulations of the Protected Innocence Initiative.
What is being done?
Women At Risk, International (WAR, Int'l) overflows with a passion for saving and supporting those who have been trafficked, exploited, and enslaved. These people, broken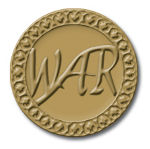 in heart and mind by their tormentors, need our help! We train Risk Coaches as supporters for women; they offer listening ears, encouragement, and companionship to women who have never known these acts of comfort. The Wheel of Risk, another provision of WAR, Int'l, is an interactive way to remind women that they are not alone on their journey and to help them find the hope and resources needed for their future.
The availability of services to victims of crimes is vital to the success of their lives outside of human trafficking. To ensure a positive future for these survivors, an online directory has been established by the Office for Victims of Crime. Available services are organized in this database by location, type of victimization, type of service needed, and agency type.
As one of many vital services to victims, safe houses are an important contribution to the awareness of and fight against human trafficking in the United States. Safe houses provide a place for victims to stay; a place where they can grow and heal; a place where they can learn new ways of life. WAR, Int'l works with domestic safe houses that do just that, they provide the possibility for a safe future for trafficking survivors.
Organizations and governmental departments nationwide are also joining the fight against human trafficking. A specific focus on eliminating the exploitation of children is also found in many programs such as Project Safe Childhood and PROMISE, both who promote raising community awareness and, thus, prevention.
Become a Circle of Protection