"Beloved, now we are children of God…" – 1 John 3:2
Forty-three excited women prepare to go on the trip of a lifetime with Women At Risk, International (WAR, Int'l). Forty-three lives are about to be forever changed. In two weeks time, these women will have traveled half way across the world and back again on the Circle Tour. They will have seen first hand the horrors of human trafficking as well as the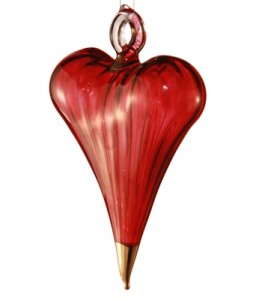 transformation in the faces of those rescued from it. Forty-three American women. Two weeks. A call to fight human trafficking. A response full of Christ's love. They will go. They will love. They will be loved in return.
WAR, Int'l's Circle Tour 2012 is all about demonstrating unconditional love to women and children robbed of it through human trafficking. This is our opportunity to provide them with a chance to feel cherished, cherished as God has created them to be. What better time to do this than Valentine's Day? Valentine's Day is a celebration of the love and affection that binds two lives together. What greater love is there, other than Christ's, to bind us to one another? Perhaps we forget the love of God is the greatest of all. We are, intimately, Christ's Valentine! As the beloved children of our Father, we celebrate his one true love—and share it with others. With the help of WAR, Int'l, women and children stripped of their dignity and worth can be exposed to the unconditional love of our Heavenly Father.
Each year, Circle Tour holds a lavish banquet in honor of these precious women and children. Donations from across the United States are compiled into handmade goodie bags. Filled with chocolates, make up, hand bags and other gifts, these bags are treasure! A banquet becomes an experience of a life time for many women. Imagine the excitement in their hearts and the light in their eyes when, for the first time, they feel important. They become royalty with their new riches! Feeling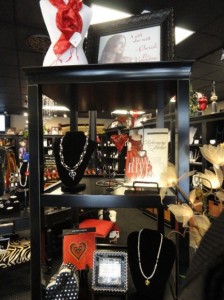 loved, they are able to take on the role of Christ's beloved Valentine. They smile and laugh, shout and cry, all with a new found joy. Just maybe, if you listen carefully on the morning of February 16th you will hear their delight from around the world.
This year, celebrate Christ's Valentines and help support these women by reminding someone of your love for them with a hand-crafted gift made by a rescued woman. Write a love note inside a beaded heart card. Give a ball stretch bracelet with heart charm. Display the Father's love for all to see with a ceramic glass heart ornament. Find another treasure in our stores bearing the heart symbol of God's true love!
Want to go a step further and remind rescued women of the Savior's love for them? We invite you to write an encouraging Valentine's Day message to a rescued woman. Please stop in one of our stores or email Valentines to info@warinternational.org.
Visit the follow links to see our Facebook pages for details about in-store sales and promotions;
WAR Chest Boutique Rockford, MI
(directions)   (616) 863-0100

WAR Chest Boutique Wyoming, MI


(directions) (616) 530-1234
* In case of rain, the sale will be held inside the boutique.
*All downtown businesses participating. Thursday, July 19- Saturday, July 21
Become a Circle of Protection