As more and more WAR, Int'l supporters begin to creatively contribute to the mission of providing circles of protection around at risk women worldwide, we want to keep you updated on how you can join in! We are happy to partner with the following events and thankful for their generous contribution.
Man VS. Trafficking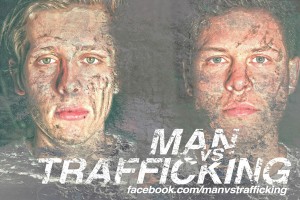 What do human trafficking and wilderness exploration have in common? If you answered nothing, think again! Muskegon residents, Travis Hyma and Tyler Johnson, have decided to show us just how effective it can be to combine the great outdoors with a passion for social justice. In an effort to end human trafficking, these young men will set out for Michigan's Upper Peninsula on April 19th. The fundraiser, bearing the slogan, "no food, no water, no slavery" will entail ten days of seclusion in the wild, and for viewing pleasure upon return—the entire thing will be filmed. "We believe that having the ability to do something, and choosing to do nothing is the worst crime, surpassing even taking advantage of those who can't defend themselves," said Hyma and Johnson when asked about their efforts. During their seclusion, the two men will not be packing food, water, tents, or matches. The trip will test their bodies, both physically and mentally. According to Hyma and Johnson, what sets this fundraiser apart from others is that "instead of battling the brothels or sweat shops with our flesh, we battle the woods and elements with our hearts, believing that we can make a difference." They urge those who support WAR, Int'l to join them in their mission by pledging any amount for each day they survive, whether it's $1 a day or $100. All proceeds will go directly to WAR, Int'l. For more information on how to donate, contact us directly at info@warinternational.org.
Traffic Stop 5k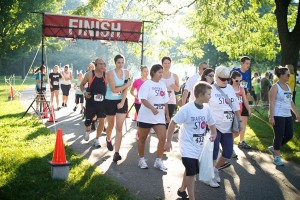 If a more traditional race appeals to you, consider the Traffic Stop 5k, taking place along the scenic trail at Riverside Park on August 24th. The race unites members of the community, businesses, and individuals who are looking to rid society of modern-day slavery. All proceeds from the race go directly to WAR, Int'l. The entry fee for adults is $20 and $15 for children under the age of 13. If running/walking is not your strong suit, consider sponsoring a runner or simply donating to the cause! Want to register? Race on over to http://www.traffickstop5k.com and join the fight!
Hop'n Wild to Help a Child
Looking to unleash your inner child, or just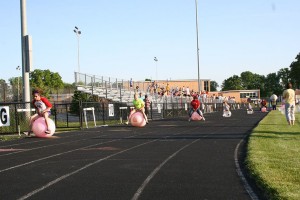 spend an afternoon with your kids? Join QuackBack, LLC as they support WAR, Int'l with their "Hop'n Wild to Help a Child" fundraising event. This fun-filled day is a series of competitions that involve hopping around a track on human-sized bouncy balls. Sound crazy? Well, it is! It's also a blast. Participants are invited to watch or race! If you have ever secretly wished to bounce around a track on a giant bouncy ball, this is your chance. Put together a team, whether it's family members, co-workers, housemates or friends, and hop on over to the Grandville Middle School track on May 17th! Team registration is only $100. For those who want to kick back and watch the fun, all it takes is one pack of unopened children's underwear- brief style as opposed to either boxers or bikini style. All proceeds from this event (including team registration and undies) go to help WAR, Int'l's orphanage programs in countries across the globe. For complete details on the event and how to get started, visit http://quack-back.com/hop2012/hop-a-mile-to-help-a-child.
Become a Circle of Protection