The Ruins of War – Part 1
Kosovo Summer 2013: The massacre of the Dobraj men left behind three widows and nine children. Serbian militiamen ordered these Albanian husbands and fathers into a mechanics trench at a local auto body shop. They were then shot in the head in full sight of their wives and children, according to a reporter for American RadioWorks online magazine.  Before the militiamen left, they herded the entire extended Dobraj family into one room of a house and demanded they surrender all valuables and money.  Left penniless and without their husbands and fathers, these families are facing unlikely odds to survive.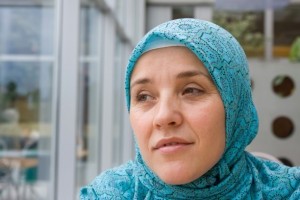 Landlocked Kosovo has been trapped in a cycle of violence, unrest, and war for centuries  as the neighboring Serbians and Albanians battle for its control.  Although the most recent declared war happened in 1999, the hostility between these two people groups continues to go on unabated. This has caused the ruination of unnumbered homes, as in the case of the Dobraj family.  Thousands of women in Kosovo face futures as single parents in a country in which 50 percent of the population live below the poverty line (BBC news).  In their patriarchal society, most of these women never developed the marketable skills necessary to find any sort of employment.
Unfortunately, war is the indifferent parent of many other risk issues in this region.  Most notably is the lack of childhood education. Some 14 percent of women and girls in Kosovo's rural areas are illiterate, whereas the men's illiteracy rate is only 4 percent (UNICEF). One in ten girls drop out of school by the end of 5th grade, and almost half of Albanian girls drop out by grade 9.  Much of the drop-out rate is due to safety concerns.  Many rural schools are a long, dangerous walk for young girls, and parents are unwilling to put their children at risk, even to obtain an education.  UNICEF, however, has partnered with Catholic Relief Services to form over 60 parent teacher councils that are addressing this problem.  The councils help re-open and repair school buildings that were closed due to battle damage. They also work to locate out-of-school children. This has proven to be a lifeline for many little Kosovo girls who would not have been able to go to school otherwise.  But what about their widowed mothers struggling to keep their families fed and clothed?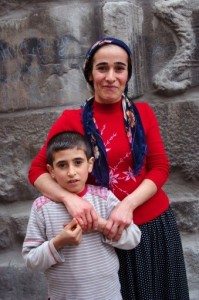 In the barren Kosovo landscape created by ongoing ethnic unrest and constant political turmoil, stands WAR Int'l's Kosovo Widows program.  While developing tutoring opportunities for children unable to attend a school, the program also teaches women how to make handmade greeting cards that are then sold abroad and in the United States.  This little piece of stability in a society marked by volatility lifts women and children from the ruins of war to a position of self- empowerment. Gordana was one of thousands of women whose husbands never returned from war, thrusting her into the role as sole wage earner in her household.  Through the Kosovo Widows program she learned crafting skills and can now provide food and other basic necessities for her family.  As they begin to face the future with greater confidence, Kosovo widows are creating new lives amidst the ruins of war.
Cards made by Kosovo Widows:
Become a Circle of Protection