Our Sweat for Their Tears: Join Team WAR!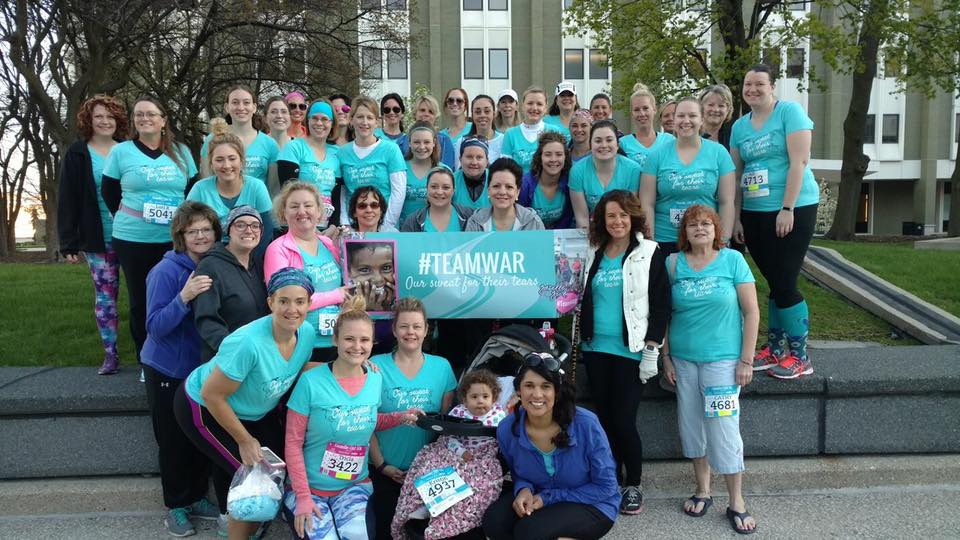 Team WAR 2017
Our goal is to collectively raise awareness—and funds—to support men, women, and children trapped in the bonds of human trafficking. Every year, WAR supporters run or walk for freedom in a race local to his or her area.
Being based in Grand Rapids, MI, we encourage all who are able to participate in the all-women's race happening downtown Grand Rapids on April 22, 2018: the Gazelle Girl 5K, 10K, and Half Marathon. However you cross the finish line that morning, you've done so on behalf of RESCUE. The monies we raise (our goal is $50,000) will go directly toward EMERGENCY SHELTER here in the United States; a MUCH needed program for survivors.
We are WARriors, and the war we wage is against human trafficking affecting the lives of millions both right here in the United States and abroad. Our voice—and now feet—are our weapon, raising a war cry for those who have been silenced.
Want to be a part?Fill out the form below and follow us on the Team WAR Facebook page!