Meet Kristin: a mother of three, WAR, Int'l board member, and plane crash survivor.
Meet Jaclyn: a world traveler, high achiever, and marathon runner.
Meet Salli: a mother, wife, and fiercely loyal friend.
Meet Joanna: a mother, nurse, and a woman who daily battles depression and anxiety.
Meet Nancy: a faithful WAR, Int'l supporter whose heart breaks for the suffering she has witnessed in the world.
What do these women have in common? For one, they have all known suffering.  Some have experienced severe physical pain or intense psychological and spiritual turmoil.  Others have stood by while their loved ones fought these same battles. And yet, all of them have found freedom by surrendering their suffering at the foot of the cross.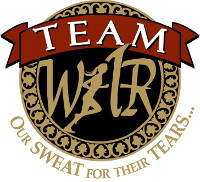 Still, each of these women recognizes that there are women all over the world whose pain and suffering weighs heavily on their shoulders. Their lives are a never-ending cycle of abuse, exploitation, poverty, and pain. So, what else do the above women have in common? They're banning together to stop this cycle of suffering for women around the world. They call themselves TeamWAR, and they're running to offer hope and freedom to those who are in captivity.
The Story
In the fight against trafficking, we become increasingly aware that it is not something that happens exclusively abroad. Trafficking happens right outside our homes. There are stories of women from our own community finding refuge at the WAR, Int'l headquarters, begging for an escape from lives racked with abuse, exploitation, desperation, or fear. One such woman was Monique. WAR, Int'l met Monique in the dressing room at a local strip club during community outreach. After sharing with WAR, Int'l staff her gift of music, she was told that should she need any help, WAR, Int'l would be there to give it to her. The next morning Monique was at our door. When WAR, Int'l offered her a job on the spot, our U.S. Training Center was born. This pilot program for domestic survivors and at-risk women provides vocational training and employment with dignity in a safe environment. We invite you to join TeamWAR in a race for our sisters, like Monique, who need a haven like the U.S. Training Center to begin rebuilding their lives. We invite you to make your race count.
The Race
TeamWAR is partnering with the Gazelle Girl Half Marathon and 5K (http://gazellegirlhalfmarathon.com) taking place on April 13, 2014 in our hometown of Grand Rapids, Michigan. Each 5K Running WARrior has a fundraising goal of $500, and the goal for each Half Marathon runner is $1310. Each dollar raised will go directly toward the expansion of the new U.S. Training Center, a program currently cramped inside the WAR, Int'l headquarters.  With a larger facility, we will be able to grow our program and reach out to more women in our community. Let's run the race to make some space!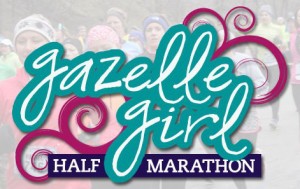 An Invitation
Whether you've been running before you could walk, or your idea of exercise is perusing the sale racks at the mall, we invite you to lace up those tennis shoes and run (or walk) with us! Become a part of TeamWAR by emailing us at teamwar@warinternational.org and committing to fundraise and run in the Gazelle Girl Half Marathon and 5K in Grand Rapids on Sunday, April 13, 2014 (http://gazellegirlhalfmarathon.com). Simply email us your name and the distance you pledge to run, and we will contact you with more information on registration, training, etc.
Satellite Races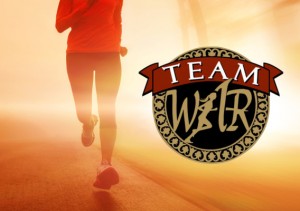 Can't make it to Grand Rapids? Join TeamWAR from a distance!
To set up a satellite race, locate a race near you scheduled for the weekend of April 12th. Email us at teamwar@warinternational.org with your name and race details in order to register as a TeamWAR Running WARrior. Then begin raising awareness and funds in your city and circle of influence!
Also, if the idea of fundraising makes you a little nervous, do not fear. We have helpful tips and guidelines that you can find here.
If running is just not your thing, please consider donating to the cause here. Your contribution will help us expand our circles of protection for those at risk in our own neighborhoods.
Finally, please feel free to check out our TeamWAR blog, The Weekend Warrior. Here you can learn more about the campaign and read the stories of our Running WARriors. Their narratives will inspire and push you to find the "Why I Run" story within yourself.  If any part of your story matches with our own, we invite you to join us!
Why We Run – We run to raise up a safe place for the wounded to run to.
We run to voice the cries of the voiceless, to speak on behalf of the women and children across the street and around the world held in silence.
We run in rain, shine, snow or sleet, putting our feet down mile after mile so that we can lift them from darkness to lives of dignity and hope.
– Team WAR
Become a Circle of Protection