How does a Bar of Soap Rescue a Child
Indianapolis is gearing up for the annual event that gets people from all over the country on the edge of their seats — the Super Bowl. This February, the Lucas Oil Stadium will be filled with nearly 70,000 screaming fans as the opposing teams take the field. The Super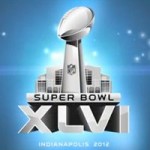 Bowl is expected to provide Indianapolis with an economic boost valued at around 365 million dollars. Unfortunately, local hotels, restaurants and gift shops are not the only ones looking to profit from the event.
The Super Bowl is regarded as one of the biggest human trafficking events in the United States.1 Thousands of women and children are brought to the Super Bowl every year to work the sex trade.2 According to change.org, the average age of these girls is 13, with a life expectancy of only seven years.3 Given the proportion of men, high demand, and the ability to remain undetected amongst a crowd of thousands, traffickers flock to events this monumental. The children brought to these events are robbed of every ounce of their innocence. They are treated as nothing more than objects designed to provide money for the men who control them. Some traffickers have been known to temporarily rent apartments or houses near the stadium to establish a brothel. Traffickers make their services known by placing ads for "escort services" featuring underage girls online and in various publications.4
When asked what the state of Indiana is doing to prepare for the dark side of the Super Bowl, Senator Randy Head responded, "We're trying to look at this far in advance of the Super Bowl so we can deal with it before the problem arrives." Indiana has launched a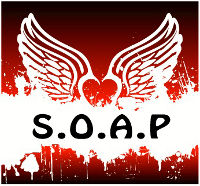 program designed to raise awareness and provide training about human trafficking. Additionally, Indiana Attorney General Greg Zoellner is teaming up with the Indiana General Assembly to draft a law that addresses human trafficking. The FBI doesn't have any human trafficking statistics for Indiana, making it initially difficult to determine how to deal with the situation. 5
The Save Our Adolescents from Prostitution (S.O.A.P) Project is also making an effort to combat the sex trade expected at the Super Bowl.6 Their project consists of labeling small bars of Dial Pure & Natural SOAP with the National Human Trafficking Hotline number and providing these to motels. This project is designed to bring awareness to the horrific reality of the crime happening in the midst of all the Super Bowl excitement. People are able to volunteer during the week of the Super Bowl to attend training sessions enabling them to participate in a number of activities. Volunteer teams will be sent out to low-end motels surrounding the Stadium, downtown, and high risk areas to talk about human trafficking and the increase of girls being brought into the area for the Super Bowl. Awareness in and of itself is the beginning of the solution to this problem. The hope is that once people realize the severity of the issue, they may be less apt to turn a blind eye to the atrocity.
You do not have to be a government official or an Indianapolis local to fight this battle against human trafficking at the Super Bowl–and against human trafficking in general. You can help fight this battle from where ever you are through the power of persistent prayer, holding a prayer vigil, by volunteering to distribute life giving phone numbers to motels, or by donating the cost of the soap and labels to The S.OA.P. Project. We are told in John 14:13-14, "Whatever you ask for in my name, this I will do, that my Father may be glorified in the Son. If you ask anything in my name, I will do it."
We have the ability through Christ to make the Super Bowl an opportunity to give a voice to the voiceless, rather than a venue for our traffickers to exploit our nation's most vulnerable.
Thank you for being partners in prayer with Women At Risk, International as we strive to raise awareness to the reality and severity of human trafficking. Your continued prayers and efforts help make it possible to bring justice and healing to trafficked victims. For more information and updates on our project and prayer needs, please contact us at info@warinternational.org.
Sources
1) http://news.change.org/stories/super-bowl-one-of-biggest-human-trafficking-events-in-the-us
2) http://www.huffingtonpost.com/john-w-whitehead/sex-trafficking-super-bowl_b_816618.html
3) http://goodmenproject.com/newsroom/the-super-bowl-a-haven-for-sex-trafficking/
4) http://www.patheos.com/community/jesuscreed/2010/12/08/the-super-bowl-and-trafficking/
5) http://www.fox59.com/news/wxin-super-bowl-crime-indiana-attn-general-says-prostitution-human-trafficking-bigger-threat-during-super-bowl-20110930,0,2092712.column
6) http://events.tribtown.com/camby-in/events/show/207414066-soap-up-the-superbowl-2012-indy (Now replaced by The SOAP Project)
Become a Circle of Protection