The Ruins of War – Part 2
Ocitti "David" Okech was one of the oldest boys in his Ugandan village when it was invaded by the Lord's Resistance Army, known as the LRA, in 2003 (Fox News).  The army's rebel warlord, Joseph Kony, abducted all of the boys in David's village, down to the age of ten, forcing them to become child soldiers.  Each child was asked what they valued most in the world.  Most of them named their family members who were then murdered before their eyes.  Over the next year and a half, until he escaped into the jungle, David and his village friends were forced into witnessing and participating in horrific acts of violence and murder in village after village across Northern Uganda.
When Godfrey was 5 years old, both of his parents died within a month of one another from the AIDS epidemic sweeping through their Ugandan village (Watoto Children's Choir).  His older sister led him and his younger brothers into the nearest city to try to beg for food.  Godfrey watched helplessly as a van with several men in it pulled up and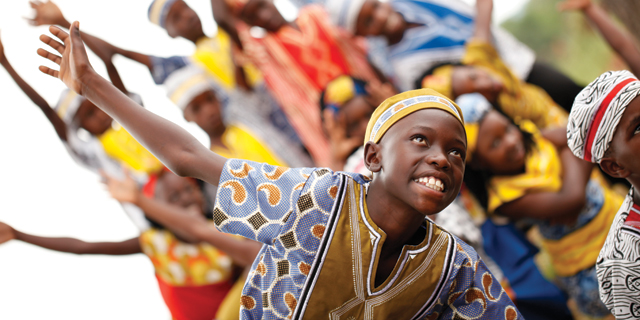 abducted his sister.  For the next four days, Godfrey and his younger siblings lived on the streets begging for food.  On the fourth day, police removed them to the village of Watoto, home of the Watoto Children's Choir, where Godfrey was given a new family.  Today he travels the world with the choir, sharing his rescue story and the urgent needs of the millions of AIDs orphans left behind in Uganda.
The emotional and physical ruin to Ugandan children's lives, created by the dual storms of civil wars and the AIDS epidemic, are unimaginable and almost incomprehensible.  Through the LRA, hundreds of thousands of Ugandan children have received an "education" as either child soldiers or forced concubines. These children are well schooled in handling weapons and responding to their captors' demands in order to stay alive, but any pursuit of a real education is abandoned once they are abducted.  Simultaneously, thousands of AIDS orphans are forced into lives as beggars or child prostitutes out of desperation.  The childhood joys of classrooms, teachers and playgrounds are nowhere on their horizons unless someone intervenes.
Anna, once a victim of the war and disease ravaging her country, now runs her own business with the help of WAR, Int'l partners in Uganda.  When Anna first encountered "Growth in Uganda," she was a single mother struggling to provide for her own children as well as several other AIDS orphans in her village.  She was immediately offered a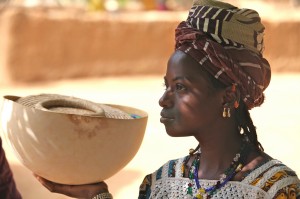 micro-loan to start her own business. Within two years, the loan was repaid, and Anna had purchased two acres of land. She now has dreams to build a bigger home to house more orphaned children. Anna also helps other women climb out of desperate situations by buying their handmade beads. Not only has Anna provided a circle of protection around her family, but she is expanding her circle to include other children and women at risk. Her story demonstrates that hope does exist despite the ruins of war. New circles of safety are being stretched around abandoned children. Impoverished women are being empowered. Both women and children at risk are being restored to lives of dignity and hope.
Read more about our Growth in Uganda program:
Become a Circle of Protection