Rape for Profit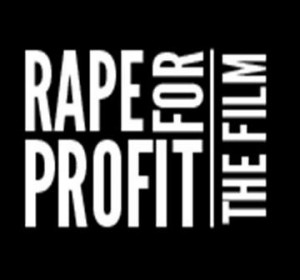 This month, the documentary Rape for Profit hit Bellevue, Washington's Lincoln Square movie theaters for the first time. Yet, as locals gathered to watch the feature-length documentary, entertainment was not the first thing on their minds. Neither was the popcorn or soda. With its "gritty look at Seattle's growing problem of human trafficking," Rape for Profit isn't exactly the kind of film to watch for warm fuzzy feelings1. All the same, it's a film worth watching. Here's why.
Featuring unique footage of Seattle's High-Risk and Street Crime units hard at work, writer-director Jason Pamer and Eric Esau do more than present viewers with a bunch of statistics about child trafficking. Instead, they take viewers to the actual streets where they can witness "Seattle's daughters, nieces, and friends" working as tricks, child prostitutes, and most importantly, sex-slaves2. In so doing, they put a face on human trafficking, personalizing the problem in a way that actually hits home.
In addition to addressing the problem of prostitution, Rape for Profit also explores the less-known or less-recognized side of trafficking—pornography. While the connection between pornography and sex-trafficking is often overlooked, Rape for Profit sees it for what it is—the "dress rehearsal" of prostitution3. When it comes down to it, men who demand more porn essentially demand more prostitution4.
In a society where "boys will be boys at the expense of girls," Pamer and Esau's film sounds the call for men to rise up and stand against the oppression of women5. WAR, Int'l is excited to promote their film and stand behind such a brave endeavor. For more information about Rape for Profit
please visit www.rapeforprofitfilm.com.
Footnotes:   
Mark Joseph
www.rapeforprofitfilm.com 
www.rapeforprofitfilm.com 
Adapted from www.rapeforprofitfilm.com
www.rapeforprofitfilm.com
Become a Circle of Protection