Making Goals: Ending Slavery in Brazil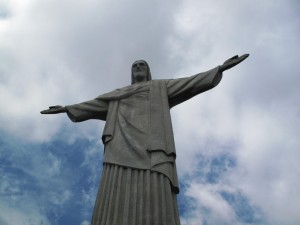 Christ the Redeemer looks out over Rio De Janeiro, Brazil. The statue stands high atop Corcovado Mountain, arms outstretched towards the city streets and rocky coastline, a symbol of love and protection. Yet hidden within the city he embraces is a world where men, women, and children are sold for profit.
Brazil is a hotspot for sex trafficking. Its expansive shoreline gives foreign traffickers easy access to the country and easy opportunity to send victims abroad. Child sex tourism in Brazil's northern coastal cities continues to thrive, fueled by demand from Western Europe and the U.S (U.S. State Department). In an interview with BBC, former Brazilian Human Rights Secretary stated that coastal cities like Rio and Sao Paulo contain nearly a quarter of Brazil's child prostitution rings. Every year, over 250,000 children are forced into prostitution in Brazil (The Protection Project). Other estimates are even higher, placing the victim count at 2 million (BIAPCA).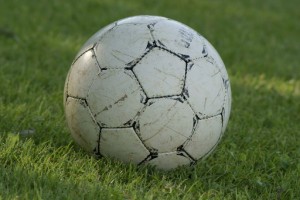 Right now, hundreds of thousands of tourists are flooding the streets of these popular coastal cities. The 2014 FIFA World Cup in Rio De Janeiro will be one of the most attended sporting events of the year. Over two million tickets have been sold—35% of which went to international fans. The 32 teams are playing at 12 different venues, many of which are located in the coastal cities known for underage prostitution.
Anticipating an increased demand for prostitution, the Brazilian Catholic Church has created an anti-trafficking initiative with the support of the U.S. Embassy.  Their campaign, "Play in favor of life – Against Human Trafficking," involves spreading awareness, passing out informative leaflets, and holding anti-trafficking demonstrations before and during the games. However, Brazil's efforts to protect victims are not limited to this year's World Cup. This year, the Brazilian government is seeking significant policy reform in order to comply with international standards set to combat human trafficking (U.S. State Department). In 2013, the government set aside nearly $3 million to develop an anti-human trafficking task force. They also implemented several nation-wide trafficking policies, created anti-trafficking media campaigns, and began a new project to prevent the use of passports as tools for trafficking (ICMPD).
These preventative measures are cause for consideration—and action. Not only should they encourage other nations, churches, and individuals to take up arms against injustice, they can also serve as reminders that even the smallest efforts are not in vain. Brazil's story is one of progress, not failure. Small circles of abolitionists and industrialized Western nations are not alone in their actions against atrocities. Today, networks within the developing world are at work against forces that seek to exploit the innocent.
But most importantly, Christ is a redeemer.  He does not just stand above the city of Rio looking down—He empowers people to take action against injustice. Even those who watch the games from home can educate themselves about human trafficking, support existing campaigns like "Play Fair", and encourage the work of their own nation against trafficking. Whether you're a World Cup fan or not, you can still get involved in anti-trafficking efforts and join the fight for human dignity.
Become a Circle of Protection