Lost and Lonely Migrants: The Search for a New Life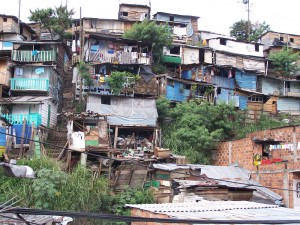 "Home sweet home" isn't the case for many children in Central America. Desperate parents send their children on long, grueling, dangerous journeys to the United States in order to escape the torturous conditions existing in the place they call "home." Gangs target young children to join them in their terrible acts of violence, murder, and sexual misconduct. The Women's Refugee Commission (WRC) conducted interviews with 151 detained immigrant children and found that more than 77 percent of participants stated violence as the main reason for leaving their home countries. Children from El Salvador and Honduras described lives of almost unbearable and worsening conditions, including gang violence and crime. In addition to violence, children from Guatemala have cited poverty, poor harvests, and lack of employment opportunities as significant reasons for migrating. Unaccompanied girls who were interviewed by the WRC stated that fear of rape and gender-based violence were also contributing factors to leaving. In order to escape the hardships they face in their homelands every day, these children have made vital decisions to journey almost 2,000 miles to the United States.
The Process
According to the U.S. Department of Homeland Security, approximately 65,000 children have illegally crossed the border from Mexico, Honduras, Guatemala, and El Salvador to the United States in 2014. This number increases as time goes on and conditions worsen. Once a child arrives to the United States, border patrol attempts to contact his or her relatives who are living in the country. If border patrol cannot track down a child's relative, he or she is taken to cities across the U.S where they live in shelters until immigration proceedings begin. The child then appears in front of an immigration judge who decides whether or not they will stay in the United States or be sent back. If the judge suspects that the child was abused, neglected, or abandoned and cannot be reunited with his or her family, a Special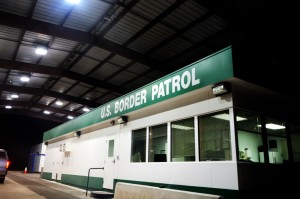 Immigrant Juvenile visa is granted (U.S Citizenship and Immigration Services). This visa means that children obtain permanent residency in the United States (Immigration Center for Women and Children).
Children who obtain residency in the United States without relatives to care for them often live in a shelter or with a host family. The Office of Refugee Resettlement (ORR) currently operates about 90 shelters across 14 states (Global Sisters Report). Because of the influx of children, authorities run additional shelters for overflow immigrants in Texas, Oklahoma, and California. An ORR spokesperson states that children stay in a shelter an average of 35 days and then either obtain permanent residency in the United States, or return home to their country of origin.
Host families and sponsors look after unaccompanied children, ensuring they are properly fed, bathed, and cared for. Many organizations exist to support and create host families and sponsors. For example, Lutheran Social Services and Bethany Christian Services operate various locations across the United States.
Returning Home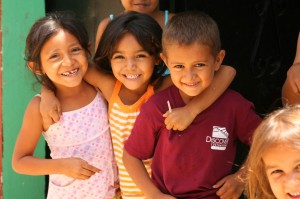 The ultimate goal is that these children return to homes of safety and hope. To ensure a smooth transition to their nation of origin, the Center for Returning Migrants (CAMR) and other organizations support vulnerable Hondurans traveling back from the United States. CAMR offers immediate assistance by providing returning immigrants with temporary shelter, food, transportation, therapy, etc. It also provides Hondurans with the resources needed to create a résumé, search for a job, find their missing families, and enroll in school. The JUCONI Foundation in Mexico works with street-involved children and their families, promoting a world without violence and making Mexico a safe place to return home to. JUCONI provides children with the resources needed to succeed in school, maintain positive social relationships, and access employment opportunities.
Women At Risk, International works with Hermanas in Honduras, as well as Valle de Luz and Refuge Guatemala. These programs offer hope to families living in poor, dangerous conditions, and empower women and children to live with dignity and hope. By supporting these organizations, you can give these children the better lives they are so desperately searching for. You can also offer your home and your support by temporarily hosting or sponsoring these children. Contact adoption agencies or social service programs in your county to find out how to get involved.
Coming home to our families, sitting around a dinner table, and sleeping in a comfortable bed with a roof over our heads are amenities we often take for granted. Many of these immigrant children aren't blessed with the same luxuries. These boys and girls should come home to a safe haven with dinner on the table, a bed to rest their heads, and the freedom to laugh with their families. These children deserve the same chance at happiness and hope as our own son and daughters. Get involved to make "home sweet home" their reality, not just a fantasy they dream about at night.
Become a Circle of Protection