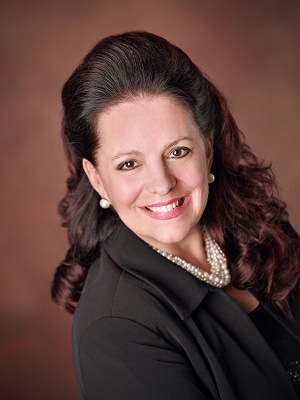 Becky McDonald, founder and president of Women At Risk, International, has spent over three decades in the fight to rescue at-risk women and children and lift them to lives of dignity and worth. As the daughter of a missionary doctor, Becky spent her childhood in the jungles of Bangladesh. At 14, Becky's Bengali playmate was found wounded, raped, and unable to speak due to the acid used to silence her cries. The acid of her suffering burned a hole in Becky's heart and set her on a course of action to become a voice for the voiceless and a safe place for the wounded. Though the women of the veil are the women of Becky's heart, she has expanded her circles of safety to include women at risk in over 40 countries—whether Asian women sold into sexual slavery, widows of the Kosovo war, or American women silently suffering or deeply searching for the True and Living God.
As a teenager, Becky attended boarding school in Pakistan, in the foothills of the Himalayan Mountains. Here the cold isolation pushed her to the pages of Scripture, to the God of all comfort, a confidant and friend. This blossoming love of the Word grew and matured in college as she studied Philosophy/World Religions and Elementary Education at Cornerstone and Calvin College. She then pursued graduate work at Michigan State while her husband, Phil, attended seminary and completed his PhD in International Development. Becky and Phil then served as missionaries in Asia for 13 years. Here the earliest programs of Women At Risk, Int'l began in Becky's kitchen, as she rocked wounded women and desperately sought God to help her whisper words of worth and healing into deep brokenness.
Eventually, their children's persistent medical problems forced Becky and Phil to fly back to the States. Becky returned discouraged, though she now looks back on those stateside years as yet another training ground. It was a precious pocket of time to raise her four children in a forested, friendly neighborhood and plunge into women's ministry within the American church. Here Becky found that the women in her living room Bible study felt the same soul sorrow as the women of her heart and childhood, the women of the veil. Her heart broke for the often quiet suffering of these American wives and mothers. She began tailoring her studies to speak to their searching or insecurity, to tenderly offer Truth and hope through passionate study of Scripture and prayer. Before long, Becky's studies began morphing into "sessions" as she started planning and speaking at women's conferences, retreats and events.
Years later, within her husband's organization Becky continued to build her overseas projects under the name of Women At Risk. After its rapid growth and success—and especially Becky's empty nest—she officially incorporated Women At Risk, Int'l in 2006.
Since the formal launch of WAR, Int'l, Becky balances her travel and speaking schedule with her deep desire to plant herself in her wingback chair and study Scripture, consult commentaries, and look up words in her Greek and Hebrew lexicons. Her conferences and workshops are a unique blend of her love of word studies and exegesis, international experience and stories, and profound understanding of suffering and risk.
Becky is a humorous, seasoned, and highly-sought after speaker who travels the world and America, sharing her passion with churches, universities, law enforcement, legal and medical societies, Interpol, and Homeland Security. She is also a firm believer in the power of humor in the face of darkness and crisis. She has spoken in intimate settings such as Christmas teas and Mother-Daughter banquets as well as large-scale events such as national anti-trafficking conferences in Washington D.C. When Becky isn't speaking or traveling, you might find her eating Indian food with her family or buying toys at Cracker Barrel for her grandchildren.