One month ago on Friday March 11, the 5th largest earthquake in the world hit Japan, resulting in a massive tsunami that swept across the coastal regions of the country, destroying everything in its path. The reportedly three to seven meter high tsunami washed over the coastal towns and communities in Japan, causing landslides and the severe destruction of homes. Around 11,000 people have reportedly died and approximately 16,700 people are still missing even as the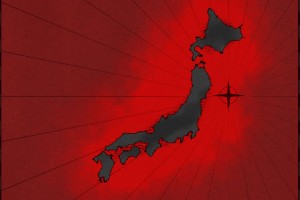 search for survivors continues.
It is difficult to grasp the magnitude of such a natural disaster. The people of Japan are suffering each day as they struggle to find shelter, water, and food. Many are displaced and are forced to sleep on crowded gymnasiums floors. A total of 190,000 people are said to be living in makeshift shelters. The death tolls continue to increase as thousands of people face health risks in these evacuation centers as a result of insufficient relief goods and unsanitary health conditions.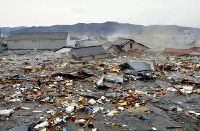 Due to fuel shortages, thousands are also suffering from severe cold in evacuation centers, causing an increase in cases of hypothermia and influenza. The tsunami has also damaged the Fukushima nuclear plant which has caused radiation contamination and has forced tens of thousands to evacuate the area around the power plant, increasing the number of homeless in Japan. The radiation from the leaking power plan has many health risks for women and children, and unborn children are especially at risk since fetal exposure to radiation can lead to birth defects.
The suffering of women and children in Japan right now is unimaginable. In such a large-scale natural disaster and in the midst of chaos and social break down, women are at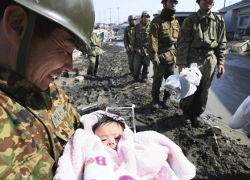 greater risk of domestic violence in their makeshift shelters. Women who have lost their partners to the tsunami must find ways to financially support themselves and their families and many times cannot find employment. Unemployment leaves women vulnerable to trafficking, forced marriage, and other forms of exploitation. Many rice farmers have watched the tsunami destroy their fields and their source of income for their families, their self-sufficiency on rice now non-existent. The tsunami has also left hundreds of children parentless; these orphans are also at risk of being exploited and face a very uncertain future.
Join Women At Risk, International as we continue to pray for the safety and protection of those affected by this devastating natural disaster. This story may appear hopeless, but God moves in ways we cannot foretell.
Become a Circle of Protection