Introducing ArtPrize Outreach, 2014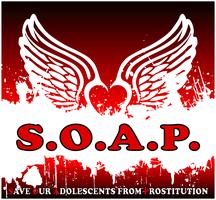 Grand Rapids, Mich.—September 2014—Women At Risk, Int'l creates opportunities for the community to join the fight against human trafficking through ArtPrize campaign.
An estimated 2,400 adolescents are currently for sale in West Michigan (Center for Missing and Exploited Children). With over 400,000 people flooding into Grand Rapids for ArtPrize 2014, the risk of trafficking only increases. In order to protect those at risk, WAR, Int'l developed "ArtPrize Outreach," a campaign empowering you to take action against human trafficking in Michigan. Join the fight by attending campaign events before, during, and after ArtPrize.
Two weeks before ArtPrize, WAR Int'l and GVSU students are hosting the S.O.A.P. Project, a rescue initiative created by human trafficking survivor, Theresa Flores. By labeling soap with the human trafficking hotline and donating it to local hotels, "Save Our Adolescents from Prostitution" offers a potential lifeline to victims. The project, taking place on September 6th, will need nearly 300 volunteers to package the soap and deliver it to local hotels.
According to WAR, Int'l president, Rebecca McDonald, "WAR has conducted several S.O.A.P. projects. Each time we've done this, we've found people from the list of 'Missing and Exploited Children.' You can be a part of this simple initiative that has proven to be effective."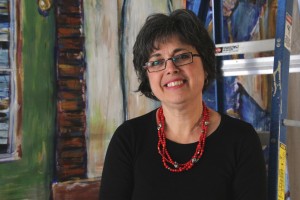 For the 19 days during ArtPrize, WAR is proud to partner with artist Pamela Alderman and her piece, The Scarlet Cord, which will tell the dramatic story of child trafficking and call the community to action. After ArtPrize, WAR, Int'l will host a free self-defense seminar and provide further opportunities for you to support at-risk women and children in West Michigan.
Get Involved
WAR, Int'l needs volunteers who are passionate about ending human trafficking in West Michigan. Volunteer opportunities include everything from educating local hotel employees to passing out awareness literature and visiting the ArtPrize exhibit at the Gerald R. Ford venue.
To learn more about our campaign and take action click here!
Become a Circle of Protection