Hope is Rising Awareness Concert
This summer, we are excited to welcome two local artists to the Garden Club Park Stage in downtown Rockford, Michigan. Our Hope is Rising awareness concert features artist and survivor Rhoda Kershaw and artist and activist Kelsey Rottiers. These two women have very different stories and styles of music, but both are united in raising awareness for sex trafficking and employing their talents for the glory of God.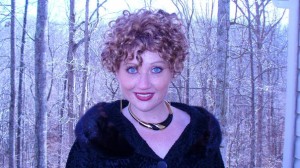 Rhoda Kershaw started her singing career seeking after worldly desires, but God changed that. Now, Rhoda's only desire is that God use her testimony for His glory. Each of Rhoda's songs reveals how God has been and is working in her life. A victim of trafficking, she has been able to turn her story of pain into songs of hope and praise to God. She describes her new CD as a play about her life, each song revealing a part of her story.
Rhoda's music is alternative—it doesn't fit any genre or sound like other artists. Rhoda's unique sound is due in part to the fact that Rhoda doesn't have many musical influences—she primarily listens to scripture, in lullaby form as well as read aloud as it continues to keep her mind on the One who rescues and restores. Rhoda also appreciates groups like DC Talk and Rez Band who sing about truth.
The other featured artist at our concert, Kelsey Rottiers, can't remember a day when she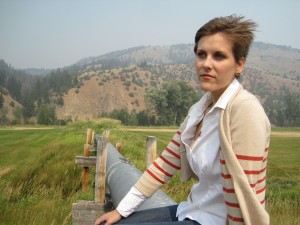 wasn't singing. She started in the music industry soon after a camp she attended the summer of her freshman year of high school. The singer and speaker for the week offered to mentor her and become her manager, and Kelsey agreed. With her older sister, she became Kelsey & Aubree. In 2010, after her sister had moved on, Kelsey started the group Kelsey Rottiers & the Rising Tide.
Through this group, Kelsey discovered a way to share her passion for fighting sex trafficking through her gift of music. In their second CD, Bear Hope, the group combines their trademark sound—something like a mix between Ingrid Michaelson and Brandi Carlile—with lyrics about sex trafficking. Intertwined in the survivor stories and horrors of sex trafficking is a message of hope.
Join us Saturday, June 22, from 6 to 9 p.m. at the Garden Club Park Stage in downtown Rockford, Michigan, to hear Rhoda Kershaw and Kelsey Rottiers & the Rising Tide live. Rhoda will also be sharing her story and both artists will be signing CDs. For more information, see information about our Summer Series (link to http://warinternational.org/news/war-summer-series/).
Become a Circle of Protection