Giving Tuesday: Raising Funds for RESCUE
By Ana Bohr, WAR, Int'l volunteer coordinator
This year, when you donate to Women At Risk, International's  Giving Tuesday campaign, your dollars will be doubled!
It's that time of year again when you have the opportunity to participate in a global day of giving! Fueled by social media and worldwide collaboration, Giving Tuesday participation has grown to include organizations and donors around the world. One of the best ways to get involved is by coming alongside to partner with your favorite charitable organizations to make a difference.
What is Giving Tuesday?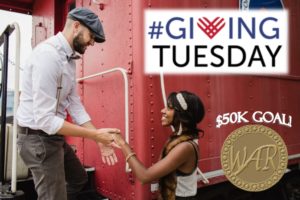 This national day of giving provides a chance to connect diverse groups of individuals, communities, and organizations around the world for one common purpose: to celebrate and encourage giving. Not only has this movement created a day for people to come together to help make a difference, but it has also brought awareness about local nonprofits and organizations. It is a day that can spur empowerment and bring change to the community. One act of kindness goes a long way, and Giving Tuesday is the perfect opportunity to make a difference through giving.
Why choose Women At Risk, International for Giving Tuesday?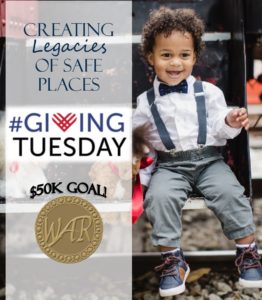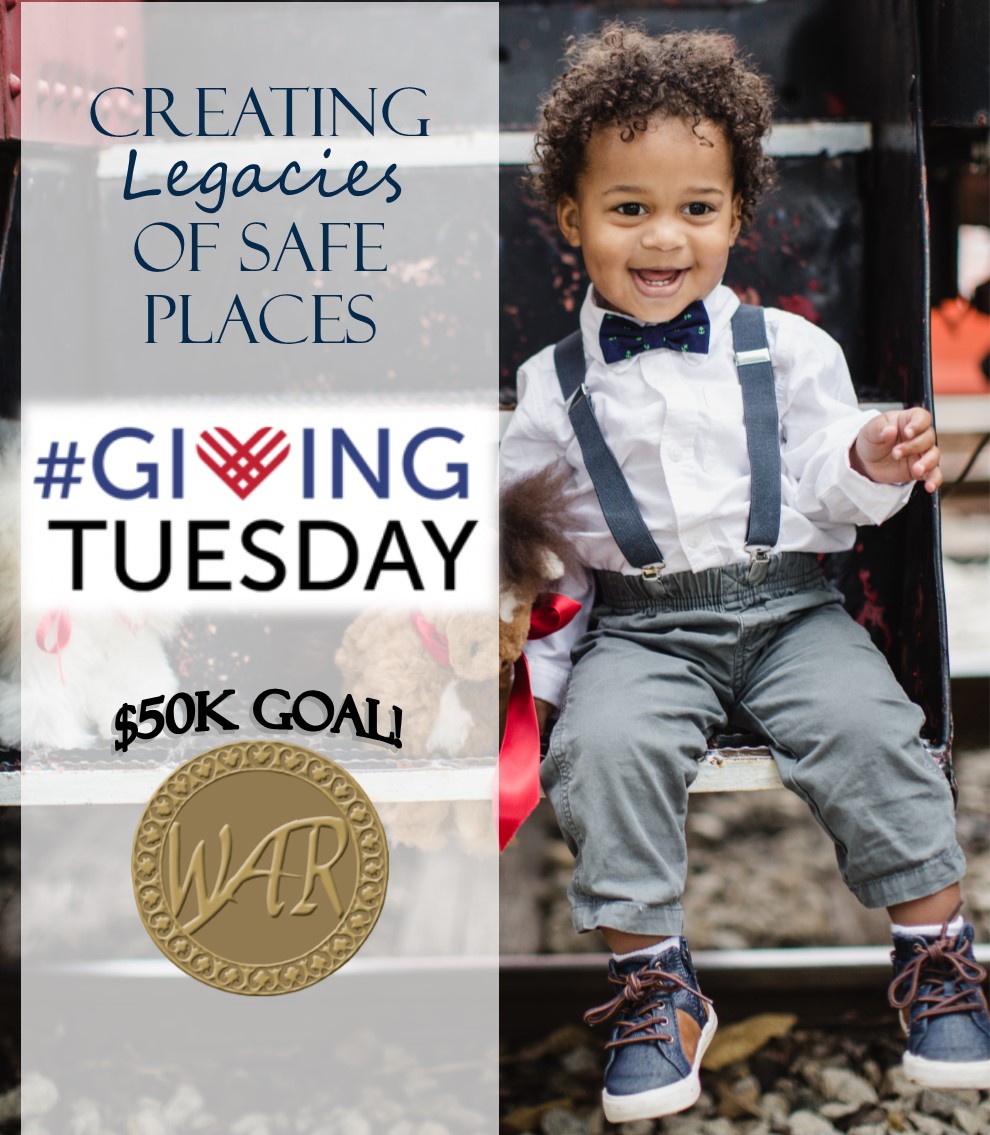 When you give to WAR, Int'l, you are helping us build safe places for women, men, and children to find dignity, value, and worth. Through our programs and partnerships, at-risk individuals can heal and grow in a nurturing environment while receiving the tools they need to make a fresh start:  education, vocational training, employment, medical aid, scholarships, and more. Each year provides opportunity for new goals and fresh perspectives. We and our partners are able to provide these programs because of your continued support.
Giving Tuesday provides a great way for you to make that support count double this year. We are excited to announce that we have a matching grant for all donations to our Giving Tuesday campaign! That means every dollar you give turns into two! With that, we are confident in setting our Giving Tuesday goal at $50,000 dollars.  With your generosity doubled by the matching grant, we believe this is attainable.
Click here to double your Giving Tuesday dollars for rescue, empowerment, and freedom! We want to thank you for helping us make a difference this year!
Help us spread the word by sharing this article on social media. Make sure to use the #GivingTuesday hashtag when you join the movement.
Become a Circle of Protection