Christmas with a Cause: Rewriting Stories This Holiday Season
As the last leaves fall and the air becomes cold, a feeling of excitement sets in to signify the beginning of the Christmas season. It is a time to join together and celebrate the birth of Christ, while appreciating those who make the holiday so special. In many homes across the United States, families adorn Christmas trees with twinkle lights and shiny ornaments.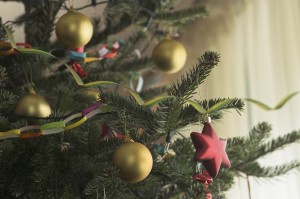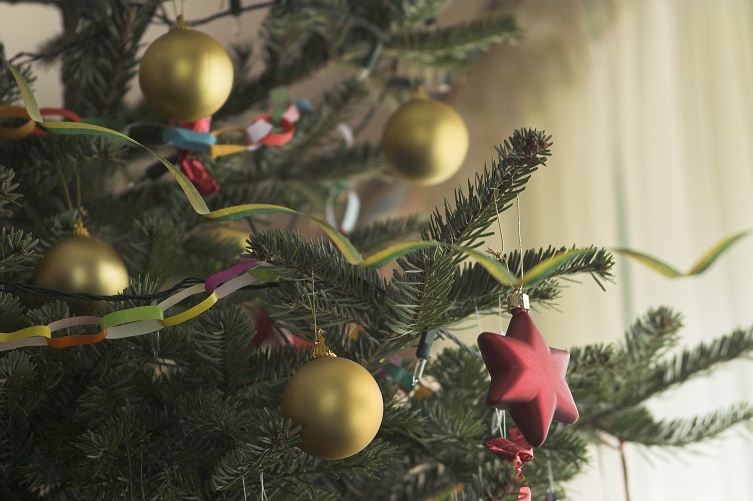 As ornaments are pulled from their boxes, the stories behind them are retold and relived. Gifts are placed underneath the tree, tightly wrapped in glossy paper and topped with bows, ready to be opened on Christmas morning. The joy of Christmas is a special kind of feeling that only comes once a year; children's eyes shine brighter, parents work to make the holiday unforgettable, and humanity joins together to spread generosity and Christmas cheer.
Although the holiday is a time of joy and thanks, many children in the United States don't wake up to presents underneath a Christmas tree. Approximately 16 million children in the United States live in poverty (NCCP). According to the U.S Census Bureau, impoverished families of four live on less than $65 per day, an amount that stretches across food, clothing, household supplies, and rent payments. Many neglected children grow up in single-parent households, where their mothers or fathers work multiple jobs to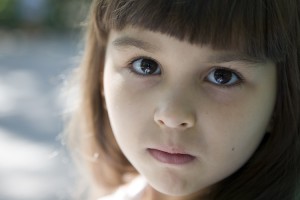 pay the bills. Because their parents are working constantly and don't have time to help them with homework, these children often perform poorly in school. Their financial situation and lack of educational support makes it nearly impossible for them to attend college or learn valuable skills from their loved ones, hindering their chances at a dignified future. The cycle of poverty often repeats itself unless children maintain an education and painstakingly strive for success. Poverty forces children to grow up quickly, depriving them of their freedom and carefree outlook at a young age.
You can make the holidays special for at-risk and underprivileged families in the United States and around the world by extending a hand to those in need. Replacing one of your Christmas gifts with a donation can drastically change a disadvantaged child's life. Creative Gifting transforms a donation into a hand-up, not a hand-out. Gifts like educational scholarships, micro-loans, sewing machines, and business start-ups actively engage those at-risk, empowering them to change the trajectory of generations to come. These gifts give women the chance to provide for themselves with their unique skills, not their bodies, and enable outreach programs to offer them a new pathway towards an improved future. For a copy of the Creative Gifting catalog and to see how you can get involved, contact our office. WAR, Int'l believes in sustainability and that hard work builds character and self-worth. Creative Gifting encourages women to work with dignity and pride, showing them that they can offer so much more than they ever realized. From the USA to Bangladesh, your gift has a powerful impact.
In the restless country of Egypt, a glass-making company works diligently before the holiday to send us at WAR, Int'l 17,000 hand-crafted glass ornaments, which are now available for purchase in over 180 local West Michigan businesses. Our partnership with this company allows us to establish a preventative relationship with Egyptian women and their families, and the purchase of these ornaments gives them a chance at a bright future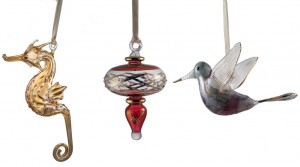 and dignified way of life. Not only does purchasing an ornament provide you with a beautiful, memorable Christmas gift, but it also gives you the pleasure of helping an Egyptian family in need. As WAR grows and expands, we stretch our reach to offices across the United States, into Illinois and even California. For a complete list of partnering offices, look below this article. Each Egyptian ornament placed on your Christmas tree further enables us to support at-risk women and their families and spread Christmas cheer across borders.
Each ornament is a symbol of hope and a beacon of knowledge to shed light on issues that are often forgotten during the holidays. The ornaments on our Christmas trees are unique, special, and associated with a story. Sending a Creative Gift or purchasing an Egyptian ornament can re-write the stories of those who are at-risk this holiday season. A small, simple act of kindness this year can give a teenage girl a sewing machine to provide for herself or create a circle of protection around an Egyptian woman and her children for years to come. Won't you join us in spreading "peace on earth" this holiday season?
Locations:
Alpine
Beltline/Plainfield
Byron Center/Kentwood
Caledonia
Cascade
Downtown Grand Rapids
Grandville
Holland/Zeeland
Hudsonville/Jenison
Kalamazoo/Allegan
Lowell
Portage
Rockford
Standale/Lake Michigan Drive
Wyoming
Out of Area
Alpine:
Alpine Chiropractic
Bruce A. Steward, DDS, PC
Comprehensive Physical Therapy Center – 3 Mile
East Beltline/Plainfield
Active Life Chiropractic
Angles Studio Spa
CJ's Studio Salon
Clique Coffee Bar
Comprehensive Physical Therapy Center – East Beltline
Dermatology Center of Grand Rapids
Durham Dental
Foot & Ankle Specialists of West Michigan – Plainfield
Frederick M. Ruffer, DDS
Harrison Chiropractic Center
Herkner Jewelers
Holistic Care Approach
Orthopedic Associates of Michigan – Leffingwell
Personaleyes Vision Care
Wright Chiropractic
Byron Center/Kentwood
Aamodt Chiropractic Clinic
C&R Family Chiropractic Center
Coe Dentistry
Contemporary Family Dental
Curtis Eye Care
Dr. Joseph Rossi, DDS
Errick Rupprecht, DDS
Foot & Ankle Specialists of West Michigan – Kentwood
Garvin Family Dental Care, PC
GR Family Dental
Hoekwater Family Dentistry
Hulst Jepsen PT – Cutlerville
Kentwood Physical Therapy
Orthopedic Associates of Michigan – Kentwood
Rush Creek Bible Church
S&S Salon and Spa
Snyder Family Dentistry
Westminster Meadows
William R Syverson, DDS, PC
Caledonia
Dutton Elementary
Glen Valley Dentistry
Seif Chiropractic
Swierenga Jewelers
Cascade
Age Management
Centre for Plastic Surgery
Dental Expressions of Cascade
Dental Health and Wellness Center
Digestive Diseases Specialists, PC
Dr. James Eldersveld, DDS
Dr. Samuel T. Bander Cosmetic & Family Dentistry
East Paris Dental Professionals
East Paris Internal Medicine
Fitness Together
Grace Coffee
Grand Health Partners
Hear USA, Inc. – Kenmoor
James Papp, DMD, PLC – Cascade
Javery Pain Institute
John A. Weidenfeller, DDS, PC
Ketnwood Family Physicians, PC
Mary Free Bed Rehabilitation Hospital – The Pain Center
Michel M. Wicksall, DDS & Thomas R. Kimball, DDS
Oral & Maxillofacial Surgery – Parchment
Partners in Plastic Surgery
Peter Zwier, DDS
Psychology Associates of Grand Rapids, PC – Parchment
R.P. Roberts Jr. MD
SHMG – Concierge Medicine
Sound Body, Sound Brain, LLC
Stephen T. Doezema, DDS, MS
Taig Family Chiropractic
Tilton Chiropractic
Vagotis Cosmetic Surgery & Skin Center
Vagotis Cosmetic Surgery & Skin Center – Surgical Center
Downtown Grand Rapids
Bella Furs
Gas Light Family Dentistry
Grand Rapids Women's Health
Grand Valley Medical Specialists – Blodgett Hospital
Orthopedic Associates of Michigan – Midtowne
Orthopedic Associates of Michigan – Musculoskeletal Building
Potter's House Elementary School
Psychology Associates of Grand Rapids — Midtowne
Story Café
Vention Medical
West Coast Coffee
Grandville
Attitudes Hair Salon
Blooming Deal Consignment
Grandville Dental
Hair Etc.
Health Care Associates
Higher Health Chiropractic
MGB Designers
Skin Revilalizing Center
The J Mar Salon
Ultra Hair
Van Timmeren Family Dentistry
Holland/Zeeland
Appledorn Living Center
Comprehensive Physical Therapy Center – Holland
Glenn A. Hoort DPM
Heritage Nursing & Rehabilitation Community
Lakeshore Pregnancy Center
Lakeshore Surgical Associates
Main Street Bicycle Co.
Mark Folkening MD, PC Family Practice
Not So Shabby
OBGYN Associates of Holland
Selah Hair Design
Stout & Gordon Family Dentistry
Tendercare of Holland Health & Rehab Center
The Brain & Spine Center
Zeeland Vision Services
Hudsonville/Jenison
Arnston Chiropractic
Doctors Hall & Clark, DDS
Dr. Robert D. Van Essen, DDS
Hartman Family Chiropractic
Holly Aylworth, DDS
Hudsonville Bus Garage
Hudsonville Dental Associates
Hudsonville Vision Care
Jane Boeschenstein, DDS
Life Family Chiropractic
Mane Event Style Shop
The Pink Door Spatique
Kalamazoo/Allegan
Briarwood Family Dentistry
David W. Gnegy DMD, PC & Associates
Dr. Michael O'Callaghen, DDS
Fichter McDougal, PLLC
Gull Crossing Family Practice
Kanous & Associates Counseling
Materials Management Department – Allegan General Hospital
Surgery Center of Kalamazoo
West Michigan Rehabilitation – Allegan General Hospital
Lowell
Lowell Chiropractic
Riverbend East Styling Salon
Trombly Chiropractic
Portage
Acupuncture & Oriental Medicine
Advanced Micro Endodontics, PC
Heib Chiropractic Clinic
Medawar Jewelers – Portage
Prosthodontics of Southwest Michigan
Rockford
A Charmed Life Salon
Bella Vista Eye Care
Brieden & Miller Orthodontics
Eric English, DDS
H&S Companies – Rockford
Healthy Life Pain & Performance Solutions
Kayla Rae Cellars
Vorpi Chiropractic
Standale/Lake Michigan Drive
Achieve Physical Therapy & Sports Rehab
Comprehensive Physical Therapy Center – Lake Michigan Dr.
Foot & Ankle Specialists of West Michigan –Standale
Oral & Maxillofacial Surgery Associates of Western MI PLC – Lake Michigan Dr.
Wyoming
Aurora Pond Independent Senior Living Community
Bagel Beanery – Clyde Park
Bombshell Beauty Salon
Chiropractic First
Grand Valley Medical Specialists – Health Park Building
Integrative Health Consultants
Potter's House High School
USF Holland Office – Grand Rapids
Out of Area
Animal Care Clinic – San Luis Obispo, CA
Dr. Daniel Smith – Mt. Vernon, OH
Family Optometric Centers – Reed City, MI
First Baptist Church of St. Johns – St. John, MI
Grove Dental Associates – Bolingbrook, IL
Harvest Community Church – Lake Odessa, MI
Hear USA, Inc. –Southfield, MI
Jillian's Salon & Day Spa – Crete, IL
Joyful Balance Wellness – Naperville, IL
The Bar Method – Naperville, IL
Become a Circle of Protection