The Path to Restoration and Empowerment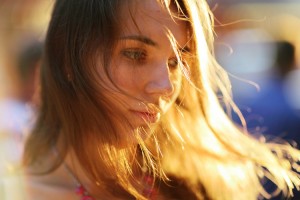 In the early hours of the morning, a woman huddles in the corner of a dark, damp, musty room, and dreams of the life she so desperately yearns for. She has no education, no work experience, and no skills to escape the red-light district. She could run away, but changing her physical location is not enough to restore her broken life. She needs guidance and support. It is not enough to pat her on the back and send her out the door to a whole new life. Rescue is just the beginning. Ninety percent of rescued women in Cambodia are resold or scammed, much like any other country (IJM). Job training is the missing link.
Here at Women At Risk, International, we see firsthand how rescuing women from trafficking and violence saves their bodies from mistreatment and abuse. Although rescue is necessary, restoration and empowerment give them the strength to search for lives of purpose, dignity, and hope. WAR, Int'l not only welcomes these women with open arms, but lifts them up to better their own lives as well as the lives of those around them. Our programs teach women sought-after skills such as professional sewing, baking, and jewelry making.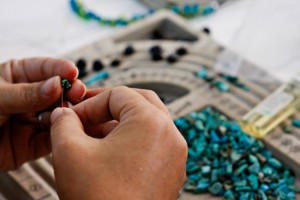 Others learn to build items with wood, metal, and glass. There is something deeply satisfying about crafting a piece of art or jewelry with one's own hands, ensuring that each movement is particular and precise to gain an outcome that exceeds expectations. Creating curative products gives these women confidence and motivation to continue the path towards healing. Not only are these unique products something to be proud of, but they are also an alternative source of income for these women and add accomplishments to their resumes. These restorative programs teach them lifelong skills that often lead to employment in high-class restaurants, hotels, and spas. Some women even go on to start their own micro-enterprises, helping and informing others in their communities. Rescue, restoration, and empowerment all go hand in hand. A woman must first be rescued, and then given the skills to succeed and flourish. Like a house needs a strong foundation to weather a storm, a wounded woman needs restoration and empowerment to overcome her past.
To further support rescued and at-risk women in the United States, WAR plans to develop steady employment and skills training to those in need. The U.S Training Center will provide American women with professional skills, counseling, child care, health services, educational scholarships, and most of all, a safe haven in which they can rebuild their lives. The United States Department of Homeland Security has contacted WAR, Int'l, asking if we could accept four survivors per month. Without the proper facilities and space, it is difficult to accommodate them. The U.S Training Center will be that place of safety for these women who are knocking on our door, seeking security and hope.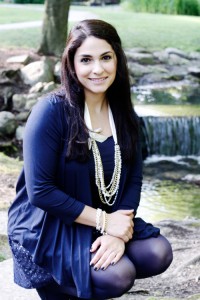 Seeing the work of their hands on display in our WAR Chest Boutique fills these women with immense pride. Monique, one of the ladies from the US Training Center Program, often comes to the Boutique to check in on the status of her products. Her joy is evident when she learns that her pieces are popular sellers. She says, "I can't believe people think that something I made is so pretty! That makes my heart so happy!" The products in our store represent so much more than an income for these women. Purchasing their items blots out the brokenness of their past and reminds them that people want their work, not for their body, but for their skill, their creativity, and their dedication.
Accomplishment cultivates confidence, which lights a fire inside of these women's hearts that will never burn out. Their joy makes our efforts and generosity worthwhile. You may not be called to run a safehouse or a woman's training center, but we are all called to be safe places. You can support these women by donating to the creation of this safe haven. A generous matching grant will allow us to double your gift until we reach our $500,000 goal for the U.S Training Center. When you invest in this program, you invest in the restoration and empowerment of at-risk women in our own communities, giving a hand-up, not a hand-out.
Become a Circle of Protection