Are You Thinking Outside the Box?
Karin Nelson is an artist. An artist who chooses to express her creativity through painting. Images of nature, the human form, cityscapes, and even faraway lands are all created from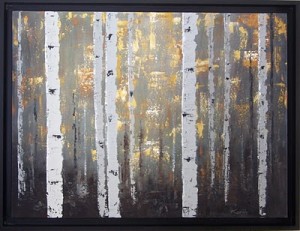 the tip of her brush. But Karin isn't only an artist. She is also a person who is passionate about the work that WAR, Int'l is doing to fight sex slavery around the globe. So, she got creative and decided to unite both of these passions together. The result: Karin has painted a piece entitled Gray and Yellow Forest which she plans to auction off. The money from the transaction will become the fuel behind the Women At Risk mission – helping more women and children find restoration and hope. We love this. Not only because it allows the WAR, Int'l mission to continue to be realized, but because it reveals the vibrant beauty of a unique spirit. So Karin is an artist, but she is also a WAR, Int'l benefactor… a freedom fighter… a hand of God.
What's your talent or trade? Are you an expert knitter, able to whip out scarves and mittens like nobody's business? Are you the accountant of a corporate business who can fly through numbers and figures, organizing them in a way that boosts the efficiency of the entire corporation? Are you a mom who loves to cook elaborate meals and share them with all of your neighbors? We love that about you. We now encourage you in this: take that passion or gift and use it to change the world. Women At Risk, International does need in-store volunteers and financial benefactors to keep its mission going, but what we love to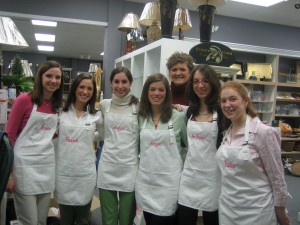 see are individuals who take their passion… their creativity and transform it into something that helps those that they care about. So the knitting queen starts a club that creates hats and mittens for children in the mountains of Nepal. The accountant thinks up a fund raising strategy that WAR, Int'l later implements to make enough money to create a new safe house in Thailand. The cook invites everyone she knows over for a huge feast and shares the passion of WAR, Int'l with them. Each of them goes on to pursue the cause for women in their own way, increasing the effectiveness of the cause exponentially. Whatever you do, whatever you're passionate about, we encourage you to embrace that. Claim that. Who knows what beauty will from it.
Become a Circle of Protection