Another Change Toward Freedom: New York Trafficking Laws Help Free Convicted Prostitutes
She was only 13 when she was forced into prostitution by a 21-year-old man who she thought was her boyfriend. She would sell her body for money for seven years and be convicted three times before one of her customers helped her get free.
22-year-old New York resident, Ms. Johnson* was the third woman, and first U.S. citizen to be able to erase her criminal prostitution record under the ordinance of a new sex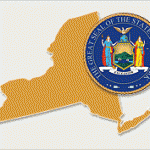 trafficking law. Under this new state law in New York, any "pimp-controlled" prostitutes of any age are considered victims, rather than criminals. As victims, it is being advocated that they "should not bear the burden of convictions that can interfere with employment, housing, government benefits, and other aspects of a law-abiding life" (Goldberg).
This is the first time prostitutes have legally been viewed as victims instead of criminals. This is an important step in the lives of the women and children who have had their innocence and dignity robbed from them by traffickers. Through these laws, those who have suffered the horrors associated with forced prostitution are able to move forward without the constant legal reminder of their past.
New York isn't the only state being moved to action. Several other states have recently enacted a variety of different laws that are intended to more seriously address and combat trafficking. Following in New York's footsteps, Connecticut and Washington have also become leaders in addressing human trafficking through what is called Safe Harbor Legislation. These laws aim to keep victims of human trafficking away from the criminal justice system and instead provide them with services to aid them in their emotional and physical recovery. Illinois recently passed a similar law, which will allow those who have conquered prostitution charges a chance to clear their legal records. This law will go into effect at the beginning of next year.
Additionally, Alabama and Vermont both passed first time laws making trafficking in persons a state crime. Maryland and Oregon have both passed bills that will mandate or encourage certain establishments to post the human trafficking hotline number for the National Human Trafficking Resource Center.
These are all wonderful, encouraging steps in the fight against human trafficking, but there is still much to be done. Those who have been trafficked are forced into silence by their traffickers, so it is up to us as citizens with a voice to advocate and fight for those who cannot fight for themselves. We are told in Proverbs 31: 8-9, "Speak up for those who cannot speak for themselves, for the rights of all who are destitute. Speak up and judge fairly; defend the rights of the poor and needy." You can help by encouraging representatives to address trafficking in your state at http://www.polarisproject.org/take-action.
As Steve Banks, Attorney-in-Chief at Legal Aid in New York, puts it: "There are thousands of women who will benefit over time. [This new law] removes a blot on their lives."
*Name withheld for confidentiality purposes
Sources:
http://stophumantraffickingny.wordpress.com/Article
http://wkzo.com/news/articles/2011/sep/21/new-yorker-expunges-prostitution-record-under-trafficking-law/Article
http://www.traffickingproject.org/2010/05/anti-trafficking-legislation-2010.html Laws in other states
Become a Circle of Protection