A Journey through God's Promises: Part Two
Manuela's Story
His Presence – "…And surely I am with you always, to the very end of the age." (Matthew 28:20b)
Everything was going as planned for Manuela.  She had a husband, a son, and plans to settle her picture-perfect family in Spain.  They had only to make a stop in her husband's homeland of Guatemala before they took off on this adventure.  Manuela's dreams were dashed, however, when her in-laws convinced her husband to stay.  Manuela tried her hardest to prove her worth in the family, but it was never good enough; even her own husband blamed her for all that went wrong.
With a permanent residence in Guatemala, Manuela had to travel back to Mexico, her home country, to work out the documents.  Manuela left for Mexico two months pregnant, leaving her husband and son behind.  But when Manuela returned from Mexico, her husband wanted nothing to do with her.  He told her to go back to Mexico and threatened to give their son away if she didn't.  When the birth of their beautiful baby girl came, he denied that the child was even his.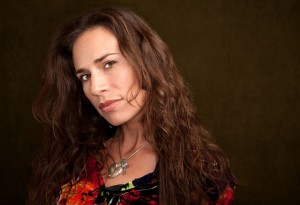 Manuela contacted Refuge Guatemala hoping that they could help her get her son back.  When they took her in, Manuela says, "That is when I realized that God hadn't abandoned me and that there was still hope for getting my son back."  Manuela relied on God to be there for her and her children.  Her husband may have abandoned her, but God was ever by her side.  With the help of Refuge Guatemala, Manuela now has custody of her two precious children and plans to return home to Mexico.
Hope's Story
His Provision – "But seek first His kingdom and his righteousness, and all these things will be given to you as well." (Matthew 6: 23)
When our partners met Hope at a Christmas outreach party, she was seven months pregnant, had four other children at home, and was working in the sex industry.  Our partners recognized Hope's longing to change her lifestyle.  Soon after, Hope called from the hospital, personally inviting them to the arrival of her newborn baby.  She felt a deep connection with these women and desperately wanted to escape the world of prostitution, but she simply felt stuck.
When Hope's boyfriend was arrested and sent to prison, she knew she needed to make a change for her family.  That same night, she left the sex industry.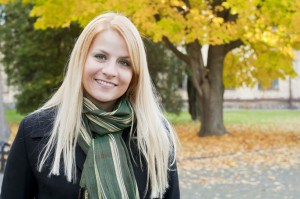 Without an income, however, Hope found it difficult to support her family.  After selling everything but her body to make a living, she needed a job.
God's timing was perfect when a friend of the safehouse came forward to help.  He was in need of employees for his local company and asked if the staff had anyone in mind.  For possibly the first time ever, a job interview for an honest company was held in front of a brothel.  By the end of the interview, Hope was promised a job where she could work with dignity!
Hope now has a stable home where her children can grow up happy and well-cared for.  She wishes to join our partners in the future, hoping to inspire other girls to turn from prostitution by sharing her story of restoration and provision.  Hope is now pursuing her GED, and we rejoice with her as she and her boyfriend continue to seek the Lord.
Lawan's Story
His Purpose – "…for it is God who works in you to will and to act in order to fulfill His good purpose" (Philippians 2:13).
No one knew what to expect when Lawan came forward to share her testimony.  Our partners at Thai Safehouse #3 often give the women in the program an opportunity to share something on their heart during morning worship.  Sometimes the stories the women share are simply small acts of God that they saw on their way to work.  Other times the stories are heartbreaking glimpses into their past.  But sometimes, the stories reflect how God is working in these women's lives.  This was the kind of story that Lawan shared that day.
Lawan said that she had been living a very difficult life before she came to the safehouse.  Her mother died of HIV when Lawan was just ten years old, leaving her to be raised by her grandmother.  Wherever she went, Lawan said she never felt like she belonged.   By fifteen, she was pregnant and had dropped out of school.  Without hope, she was led to prostitution on the streets of Bangkok, masking her pain with drugs and alcohol.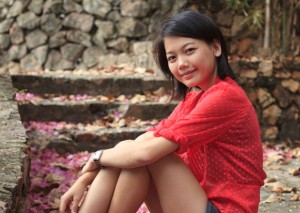 In time, Lawan was rescued from her life on the streets and came to live at Thai Safehouse #3.  She now lives a life of hope with a desire to serve God in children's ministry.  She confessed a feeling of inadequacy when she thought about her lack of resources to help these children.  But then she remembered the story of Moses in the Bible and how he, too, felt inadequate to serve God's purpose.  She said that God doesn't want us to wait until we think we're good enough.  He uses what we have, and though Lawan had no money to use in her ministry, God desired to use her for His purpose.  With tears streaming down her face, Lawan said, "If all I have is my life, then I want to give my life to serve God."
Become a Circle of Protection