A History of Action: America's Fight in the War against Trafficking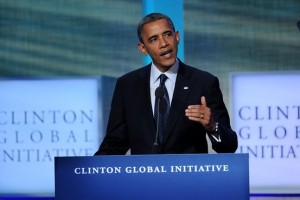 People from around the world made their way to New York for the Clinton Global Initiative conference, held in late September. Among the many high-profile speakers, President Obama and his speech on human trafficking stood out to his eagerly waiting audience. "I'm talking about the injustice," he began, "the outrage of human trafficking, which must be called by its true name—modern slavery." [1]  With 20 million human trafficking victims around the world, his topic was more than timely.
For many, the idea that slavery still persists on both a global and local scale frightens us. It even angers us. Rightly so. We should be concerned and angry about the level of injustice being shown to men, women, and children across the globe. But what are we doing about it? What are we doing with our anger and fear?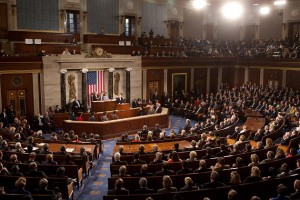 By no means is our nation void of action. Throughout our modern history, The United States has participated in a number of different movements, working to prevent and counteract the practice of human trafficking. Among them, the Universal Declaration of Human Rights is of particular importance. One of the first global attempts to articulate the rights fundamentally entitled to all human beings, this declaration was adopted by the United Nations General Assembly on December 10, 1948. [2]
More recently, the United States took a more domestic stand against trafficking when the US Congress passed the Trafficking Victims Protection Act in 2000. [3] Suddenly, human trafficking victims illegally residing in the United States found protection. Although the Act was originally begun under the leadership of President Clinton, President Bush renewed it, providing continued protection for America's most vulnerable.
In 2008, America only continued its fight against trafficking when President Barack Obama was elected to office. As the national government, FBI, and other federal partners joined forces under his leadership, America made great strides, improving its ability to identify trafficking networks. In addition to this, further protective acts were set in place to better organize the obstruction of human trafficking and evaluate situations. "We'll prepare a new assessment of human trafficking in the United States so we better understand the scope and scale of the problem. We'll strengthen training, so investigators and law enforcement are even better equipped to take action—and treat victims as victims, not as criminals." [4] As everyday individuals are taught how to identify the signs of trafficking, what actions to take, and how they can help, America's leadership not only engages in the fight against trafficking, but prepares its citizens to do the same.
 The call to act against human trafficking sounds loud and clear. WAR, Int'l is proud to be a part of the fight against human trafficking and help sound the call. We cannot do it alone. Here at WAR, Int'l, we firmly believe that trafficking is a terrible act of exploitation, a violation of natural human rights. Equally important, we believe it is an injustice that defines Jesus' command on our lives. As followers of Christ, we are called to be agents of renewal in this world, reconciling what is wrong, and attempting to return the world to the condition in which it was created: good. Creation was intended to be a place where humans walked side by side with God and each other. It is our responsibility to challenge the injustices that prevent the restoration of those intended relationships. May we fight on.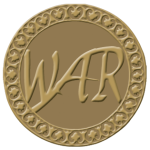 ---
Become a Circle of Protection