A Global Perspective on Human Trafficking (News)
In the middle of a cool, Connecticut spring afternoon, Deputy Attorney General James M. Cole stands before an audience and speaks words that are difficult to hear. "It seems almost unfathomable that today, in the 21st Century, we still live in a world where human trafficking persists." He pauses before continuing. "And yet it exists and is often hiding in painful sight." With this grave reminder, the 2012 Yale Symposium entitled "A Global Perspective on Human Trafficking" begins.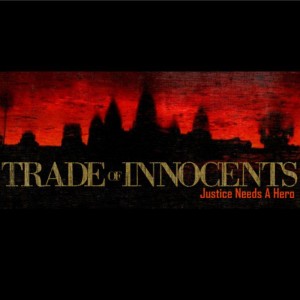 On April 12 and 13, over 400 students, law enforcement officers, victim service providers, human rights activists, educators, and community members gathered at Yale Law School to participate in a discussion on human trafficking. The Yale Law School partnered with the U.S. Attorney's Office of the District of Connecticut, the Federal Bureau of Investigation (FBI), and the producers of Trade of Innocents, a recent film about sex trafficking in Southeast Asia. As FBI Special Agent Kimberly K. Mertz remarks, the symposium aimed to encourage "a comprehensive discussion of law enforcement initiatives to bring to justice those who would exploit one of this nation's most precious resources—our children."
Through lectures, panel discussions, and an advance screening of Trade of Innocents, the symposium delved into the complexities of human trafficking. One panel addressed the importance of partnerships between law enforcement and non-governmental organizations (NGOs) in addressing human trafficking. Panelists included Brad Myles from the Polaris Project, International Justice Mission's Sharon Cohn Wu, and Krishna Patel from the U.S. Attorney's Office in Connecticut. Since human trafficking is a multifaceted problem that crosses international borders, panelists insisted that it can only be tackled if law enforcement agencies, national governments, NGOs, and civilians work together for good. Educating civilians on how to recognize and respond to trafficking in their communities is an essential part of stopping exploitation.
Participants viewed an exclusive screening of Trade of Innocents, starring Dermot Mulroney and Academy Award winning actress Mira Sorvino. Trade of Innocents tells the story of Alex and Claire, a couple discovering the darkness of sex trafficking in a Southeast Asian village. During a second panel discussion, the producers and director shared some of the stories behind the film and expressed their hope that portraying trafficking in a global setting will open the audience's eyes to human trafficking in their own communities.
Although the symposium emphasized prevention of human trafficking and prosecution of perpetrators, it also focused on rights, treatment, and aftercare of trafficking's numerous victims. Ambassador Luis CdeBaca from the U.S. Department of State's Office to Monitor and Combat Trafficking in Persons reminded symposium participants that human trafficking is not simply a "problem". Instead, we must have the courage to name human trafficking for what it is—a crime against a victim. He insisted that victims must be at the center of human trafficking research, policy, and responses. While survivors are complex and wonderful people willing to take a stand for justice, they need our support. We need to be there for victims as they make the journey towards becoming survivors.
The panel entitled "After-Care: Restoring Freedom and Dignity to Victims of Human Trafficking" further explored this journey from victim to survivor. Panelists Rob Morris from Love146, James Pond from Transitions Global, and Angela Zurowski from the International Institute of Connecticut asserted that aftercare is crucial for victim rehabilitation. Success, however, is difficult to define amidst the psychological complexity of trauma and recovery. While recovery, they concluded, takes as long as it takes, it is important to recognize and celebrate successes along the way.
Looking forward to the future of human trafficking responses, U.S. Attorney David G. Fein reminds attendees (and us) that "in the fight against child exploitation and human trafficking, we have more to do. We continue to seek opportunities to engage in training and dialogue within our community…so that we can combat trafficking with increased vigor while vigilantly protecting and restoring the dignity of the victims." Although the Yale Symposium offered a global perspective on human trafficking, this perspective must be deepened as law enforcement agencies, NGOs, and civilians continue the fight against human trafficking in their own communities and communities around the world.
Become a Circle of Protection