Touchdowns and Trafficking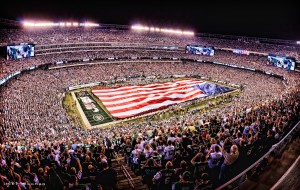 Some of us watch it for the commercials, others for the adrenaline-pumping half-time show.  There are even those that watch it for the actual game.  Whatever the reason, on February 2, 2014, millions of people will crowd around their living room television sets to watch the Seattle Seahawks face off against the Denver Broncos in the XLVIII Super Bowl held at MetLife Stadium in East Rutherford, New Jersey.  An estimated 400,000 more people will flock to the New Jersey area for the big game. However, in the midst of the parties, hype, and celebration of Super Bowl Sunday, we invite you to remember the victims of human trafficking, the women and children held in captivity in the land of the free.
While it is difficult to locate concrete statistics on increased trafficking due to the Super Bowl, the U.S. Department of Justice reports, "Pimps increase their profits by transporting prostituted children to host cities for major sporting events and conventions and to cities with consistent tourist populations…" Thus, there is a recognizable pattern of heightened trafficking activity during and surrounding popular tourist events. Yet commercial sexual exploitation continues to thrive on secrecy, making precise data difficult to find. However, if even one life is sold in the midst of the Super Bowl, it is cause for outrage.  A single cry for deliverance deserves action.
What's Being Done?
Both governmental and grassroots attempts to combat trafficking are growing as the public gains awareness of sexual exploitation occurring on American soil. Governor of New Jersey, Chris Christie, has recently signed legislation tightening the laws of trafficking in the state, allowing officials to crack down on trafficking activity more than ever.
WAR, Int'l also partners with S.O.A.P. (Save Our Adolescents from Prostitution) to provide an innovative lifeline to trafficked women and children.  S.O.A.P. is supplying hotels in the Super Bowl area with bars of soap imprinted with the number for the National Human Trafficking Hotline (1-888-373-7888). During these events, trafficked women often spend a significant amount of time hidden away in hotel rooms, completely controlled and monitored by their pimps or traffickers. Often, the only moments alone they have are in the bathroom. There, they might see these bars of soap and seek help.
What Can YOU Do?
While we invite you to remember the victims of sex trafficking during the Super Bowl, we also ask that your awareness and advocacy stretches beyond this Sunday.  The Polaris Project, an NGO dedicated to ending sexual slavery, points out that "sex and labor trafficking happen on more than just a single night or weekend."  It has happened yesterday, is happening today, and will happen again in the future if we continue to stand idly by.  Changing this problem begins with understanding.
Once we know the facts about trafficking's prevalence—in the Unites States and abroad—we can become united in the battle against it.  If you are interested in learning about sex trafficking and its signs, sign up for one of WAR, Int'l's Civilian First Responder (CFR) conferences.  At this conference, you will learn the 15 flashpoints of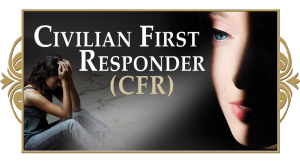 human trafficking, 20 common lures used by sexual predators, 20 signs of sexual exploitation, 39 ways to respond to human trafficking, and more.
You can also support such organizations as S.O.A.P. and the Polaris Project in their fight against trafficking at the Super Bowl.  Visit their sites to learn more about how you can sponsor their cause.
As you gather with family and friends the night of the big game, we ask you to say a prayer on behalf of the women and children being sold—whether in New Jersey or all over the world.  But don't let your prayers stop there.  Pray for them in the days, months, and years that follow.  Pray that one day, each of them might be able to break free from captivity and reclaim their lives.
Resources:
http://www.lehighvalleylive.com/warren-county/express-times/index.ssf/2013/05/new_jersey_tightens_human_traf.html
http://www.justice.gov/psc/docs/natstrategyreport.pdf
Become a Circle of Protection