Prayer Circle Conference Call
There is a violent war waging just beyond our doorstep; a war greater and more far-reaching than any in our history.  But this battle is not against flesh and blood, it is against the darkness that fills bars and brothels, that fuels slavery and exploitation—it is against the "powers of this dark world and the spiritual forces of evil" (Eph. 6:12). In this war, the Enemy gains new ground every time someone is tricked or forced into sex trafficking, every time a young mother is abandoned by her family, every time a child dies from lack of care.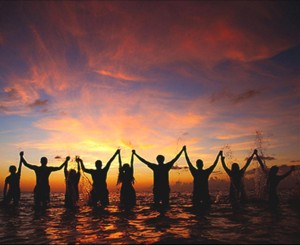 God calls us to the frontlines of this battle. And while WAR's faithful partners storm brothels and red-light bars, our prayer warriors "put on the full armor of God," and march shoulder to shoulder, wielding weapons with divine power to set the captives free. Prayer is the privileged weapon of a winning army. It can move the hand of God, break chains of bondage, and lift women from postures of shame to lives of dignity and hope.
For those faithful warriors who lead troops into battle, who lead groups or prayer circles, we invite you to take part in our quarterly conference call.  This is an opportunity for leaders to hear and share prayer needs, listen to the latest updates and prayer requests from our programs and partners, and to pray for the specific stories of sex trafficking survivors.  We hope you will dial in and be further encouraged and equipped in the fight for human freedom and dignity.
If you are interested in joining this conference call, please email us at prayer@warinternational.org.
The call is scheduled for October 7th at 3:00 p.m. EST! We look forward to hearing from you.  
For more updates and information about the needs of WAR, Int'l and our partners, sign up for our monthly publication, WAR Room Briefing or check out our prayer blog at warinternational.org/redlightblogger.
Become a Circle of Protection