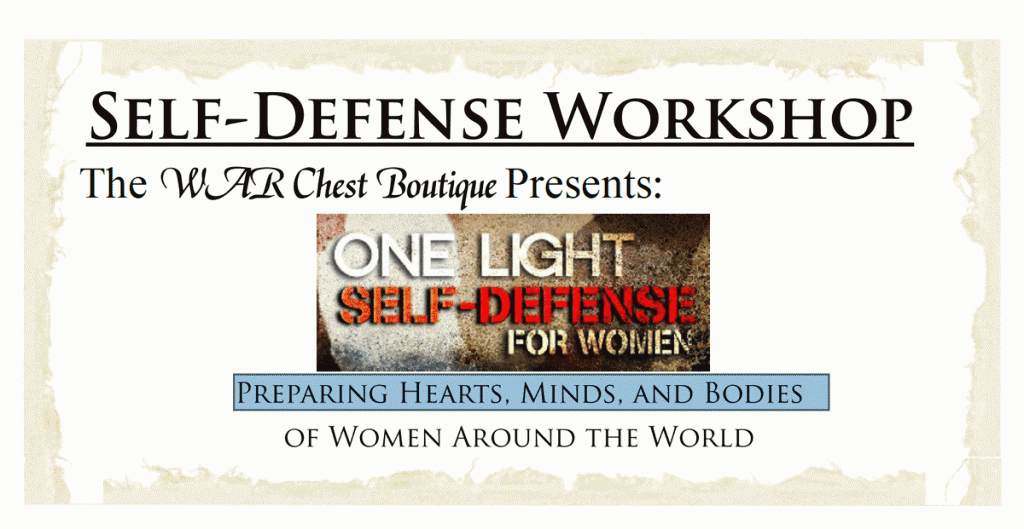 The strange noises when you're home alone, the suspicious SUV pulled over on the side of the road, the man loitering near the mall as you leave at closing time—we only need a little imagination to experience fear. But would you know what to do if your worst conjectures ever came true?
Violence and aggression exist everywhere and can strike at any time. Recognizing the dangers women face around the world—and in West Michigan—Women At Risk, International (WAR, Int'l) is offering two self-defense workshops through One Light Self-Defense on Saturday, August 10 at the WAR, Int'l headquarters  (2790 44th St SW, Wyoming, MI 49519).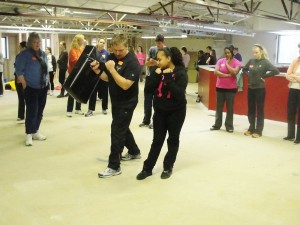 The first workshop (9am to 12:30am) will teach beginners self-defense, and the second workshop (2pm to 5:30pm) will focus on secondary self-defense for those who previously participated in the past March training.
One Light teaches basic self-defense to prepare women to avoid, face, or heal from physical violence, transforming them from victims to survivors. The 3-hour workshops will concentrate on simple techniques to release and run from attacks, avoidance tactics, self-defense misconceptions, and offensive and defensive techniques.
In addition to learning self-defense and safety techniques, workshop attendees are able to help fund women who are confronted with real-life threats on a daily basis. Since 2009, the One Light self-defense team has traveled to the poorest slums in Nairobi, Kenya, where girls face physical attacks everyday. Using simple self-defense

techniques, girls and community leaders have been empowered physically, mentally, and emotionally. In February 2014, One Light plans to visit Thailand to teach girls in five of WAR, Int'l's safe houses the same techniques.  (Click here for more information about Circle Tour 2014).
While most women in our community do not experience the extreme situations that women in places like Kenya or Thailand face on a daily basis, all women are still potential victims of bullying, domestic violence, molestation, human trafficking, etc. One Light teaches valuable knowledge—whether you are 14 and walk past a brothel every day or 45 and live in the mid-west!
To attend a workshop, call the WAR, Int'l reception desk at 616.855.0796 to register. All workshop participants are required to sign a waiver, and those under 18 years must have a parent/guardian signature.
Attendees should be at least 11 years old. Dress in comfortable clothing and gym shoes (no flip-flops or jewelry). A $5 donation that will be designated to WAR, Int'l's Domestic Safe Houses fund is suggested.
Call now, MUST PRE-REGISTER (will take walk-ins only if there is room), as space is limited!
August 10, 2013
Beginner Workshop – 9am-12pm
Intermediate Workshop – 2pm-5:30pm (for those who attended with us back in March)
2790 44th St SW | Wyoming, MI 49519
Call 616-855-0796 or email info@warinternational.org for registration or questions.  Look forward to seeing you soon!
Note: Location may change due to current construction on the WAR, Int'l HQ building, we will email everyone and call if this is the case.
Become a Circle of Protection