On Freedom: A Letter From WAR, Intl's President
Dear WAR Family,
Growing up in lands steeped in Taliban traditions, I watched, learned, and played with friends that had no freedoms. I remember my playmate's acid attack to silence her cries, an attack that set my passion for three decades to give voice to the silenced cries of all the wounded. I also remember the first time I attended a July 4th event at the American Embassy in Pakistan. I watched men and women in uniform and was so proud of the freedoms we stand for.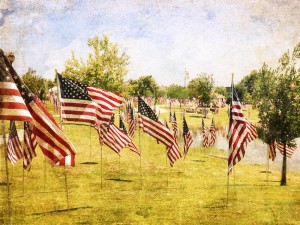 This July we celebrate our nation's freedom! Please use this month to cherish this "land of the free." WAR also speaks a message of freedom and hope as we work toward rescue and empowerment. I could tell stories of a rescued one month old, 4 and 8 year old boys, a woman jumping from a 5 story building to safety, and women now working with dignity at our Headquarters. There is no greater joy than seeing a woman or child rescued, redeemed, restored and empowered to walk with dignity.
Our joy is to sit and ask them, as I did this week with our newest member in the U.S. Training Center, "What is your dream?" Confused, she said, "I've never dared to dream. I need to think about that." I told her, "Start dreaming, my love. This is what we do here…work to help your dreams come true."
My dream is for wounded women and children to have this freedom. The great abolitionist, Dr. Martin Luther King Jr., called us together toward this goal. He said, "With this faith, we will be able to work together, to pray together, to struggle together, to go to jail together, to stand up for freedom together."
President Kennedy urged Americans to act on our freedom. He said, "Those of you who do nothing are inviting shame…those who act boldly are recognizing right." WAR's passion is to empower you to be a circle of protection—a call to act boldly! We are not all called to run safehouses, but we are all called to be safe places, to do something from the sanctity of our own homes and walks of life.
There is a "clear and present danger," an imminent threat in the "land of the free" with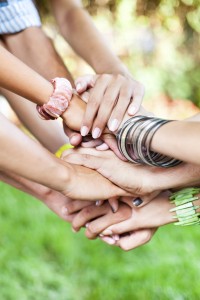 300,000 minors at risk of trafficking according to the FBI. JFK's words are still true today: "We face a moral crisis as a country and a people… it cannot be quieted by token moves." I am calling to you from the deepest recesses of my mommy heart to lend your voice to those who have been silenced.
Now is the time as a family to free captives from the violent reach of the traffickers, no matter whether they lurk in desperate places or walk arrogantly in marble corridors.
You can be a hero this July. American men, women, and children need you to be a hero. Our voices joined will remove the searing acid that destroys and disables freedom, dignity, and our great land. Ever since my playmate was silenced, so help me God if it takes every last breath in my body, I will lead a fight to set the captive free and give voice to the silenced. Please join me in fighting for freedom this month!
Let our whispers become a roar!
Rebecca McDonald
Become a Circle of Protection