Meet Our Ambassadors: Mary Hooke
While some WAR, Int'l Ambassadors seek to spread our mission of hope and healing within their own communities others are filled with a passion to bring dignity and empowerment overseas. One such woman is Ambassador Mary Hooke.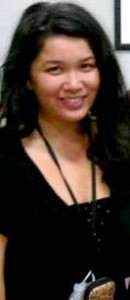 A heart of love and deep passion drew Mary to a career in which she enables young women to, "have life and have it to the full" (John 10:10). Her bold vision for justice and dignity called her to pursue an education in Women's Studies, Social and Economic Justice, and Christianity and Culture. Mary held a number of short term international posts, including an internship with USAID's gender equality campaign, one year working with North Korean refugees, and two years serving as a field organizer at The Haiti Initiative. Eventually, Mary's work and passion led her to the doors of Women at Risk, International.
In fall of 2012, Mary interned with a WAR, Int'l partner in the Dominican Republic and has since taken multiple trips to meet with WAR partners in both Haiti and the DR. She officially joined WAR, Int'l staff as Caribbean Regional Project Manager in winter of 2013 and is currently raising support for her permanent move to the Dominican. Once Mary is permanently placed, she will spend her time making site visits, mobilizing support for WAR partners, developing new partnerships, and compiling resource guides for Caribbean nations.
If you would like to support Mary, please visit our donation page to make a charitable gift. With your help, Mary can fulfill her heart's passion to raise wounded women to places of dignity.
Learn about Ambassador Linda Luedeman next week!
Become a Circle of Protection