Meet Our Ambassadors: Linda Luedeman
Thank you for taking time to learn about and support the WAR, Int'l Ambassadors. As they commit their time and talent to those at-risk, commit your thoughts and prayers to their challenging work. Our fourth and final Ambassador to support is Linda Luedeman.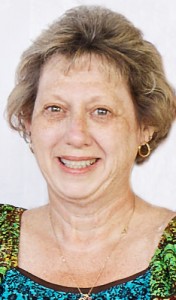 Across the street and across oceans, Linda is determined to love the hurting, the hopeless, and the exploited. In their home state of Ohio, Linda and her husband Jimmy have faithfully served their community through pastoral outreach. As president of Ohio Women for Missions and leader of local women's ministries, Linda's heart was stirred for international service.
In 1992, she took her nursing degree overseas, finally fulfilling a life-long calling. Again and again Linda was called to serve through short term medical missions in Cambodia, Brazil, and Mexico. When WAR, Int'l president, Becky McDonald, spoke at an Ohio Women for Missions conference, Linda received an audible call to commit her life to service. Becky quickly invited her to join the ranks as a full-time WARrior and Ambassador to Women At Risk, International. Since summer 2013, Linda has pursued opportunities to spread WAR's mission of hope and healing. Today, she continues to look for new speaking engagements, hoping to expand her reach across state lines and eventually to other nations.
The future is never certain, but Linda is determined to trust God and remain faithful to His call.
Visit our donation page and make a charitable gift toward the expansion of Linda and WAR, Int'l's mission.
Become a Circle of Protection