Meet Our Ambassadors: Jenn Amo
The Ambassadors of Women at Risk, International serve as bold voices for those who have been silenced. Across streets, state lines, and across nations, they speak about the risks that women and children face each day. This week, we are happy to share with you the unique work of Youth Ambassador, Jenn Amo.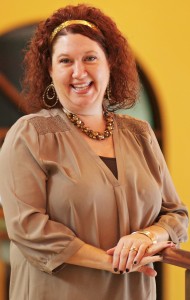 Even as a child, Jenn understood what it meant to live a life of Christ-centered service. Her parents (in full-time ministry) modeled such a life for Jenn and her family. This example followed Jenn and her two sisters into adulthood, all three learning to put others' needs before their own. Both of Jenn's sisters have served abroad. And now, Jenn, with the full support of her husband Matt, is taking action across the nation.
When Jenn first heard the US trafficking statistics, it ignited a fire that helped her begin a ministry for youth and young adults. The dangers that local children, teens, and youth face simply could not be ignored. Jenn's mission is to create safe places for at-risk youth and young adults by creating an educational program with WAR, Int'l. This program will equip American youth with the knowledge and skills needed to fight human trafficking and find refuge from its many dangers. Jenn looks forward to seeing the doors that God opens. As she pursues speaking engagements at schools, universities, churches, camps, and more, she trust that God will lead her to the people and places that need His protection and love.
If you would like to support Jenn, visit our donation page. Your charitable gift will enable her to begin our new program and protect American youth. Be sure to request her as a speaker for your next youth event!
Learn about Ambassadors Mary Hooke and Linda Luedeman in the coming weeks!
Become a Circle of Protection