Meet Our Ambassadors: Amy Laux
Women At Risk, International is committed to creating circles of protection around those at-risk. The vulnerable, abused, abandoned, and exploited find hope and healing within our many programs and partnerships. Our WAR ambassadors become loud voices on behalf of their silenced cries, speaking about justice, dignity, and empowerment.
Each Ambassador is carefully, thoughtfully, and prayerfully selected in order to travel through cities, states, and nations, educating and advocating for Women at Risk, International.
In the coming weeks, each Ambassador will be featured, sharing with you a small piece of their life and ministry. This week, it is our pleasure to introduce to you Amy Laux.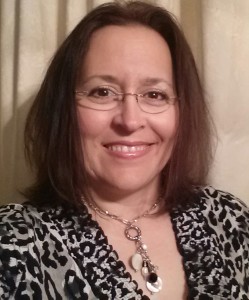 A small-town farm girl from Northeast Indiana, Amy always dreamed of a life that could change the world. As an adult, Amy embarked on her first mission trip to Bangladesh. It was there that her eyes were opened to God's life-changing work. He had a plan for her. Amy could finally see the path he had long laid out, even since she was a little girl.
Amy quit her job of twenty years and surrendered her comfortable life to a challenging mission. She joined WAR, Int'l with the desire to work globally and locally with wounded women who need the hope and redeeming love of Jesus. Throughout Indiana, Amy works to spread WAR's mission and circles of protection. She also calls our readers to action through The Red Light Blog. Her carefully crafted words offer practical and consistent action points to those determined to fight for justice and dignity. Join Amy in her mission to cover those at-risk in prayer and redeeming love.
If you would like to support Amy, visit our donation page to make a charitable gift to her cause.
Check back in the coming weeks to meet Ambassadors, Jen, Mary, and Linda.
Become a Circle of Protection