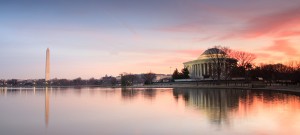 While Washington, D.C. is known as our nation's capital, with its revered historic monuments and bustling metropolitan hub, it has also recently made its way into America's top 14 human trafficking hotspots. Experts say that "in the Washington region, there's a high number of populations vulnerable to exploitation by traffickers" (Washington Examiner, 2012). Those vulnerable populations include "immigrants and their children, fatherless children, and children in foster care" (Washington Examiner, 2012). Due to these rising numbers, the District has now become home to several anti-trafficking organizations such as Courtney's House, Restoration Ministries, and Fair Girls, all deeply dedicated to raising public awareness concerning trafficking and reaching out to those involved in the industry. Two additional anti-trafficking organizations, The Polaris Project and the National Human Trafficking Resource Center, are both headquartered in D.C. as well. These two organizations focus primarily on responding to human trafficking reports and are now experiencing an increase in hometown activity. "Calls to the National Human Trafficking Resource Center's hotline from the District, Maryland, and Virginia more than doubled between 2009 and 2011" (Washington Examiner, 2012). Between July and September of 2012, the NHTRC hotline received 112 trafficking related phone calls for the D.C. area alone. Out of these 112, 26 involved high risk trafficking situations (NHTRC, 2012). Although these organizations are coming together to address the situation, much work remains if Washington, D.C. is going to be removed from America's top trafficking cities.
Chicago
Despite the fact that Illinois took initiative to ban human trafficking in 2006, they have still made their way onto the FBI's list of human trafficking hotspots. Chicago is home to two international airports, allowing for high numbers of tourists and thus creating a perfect set up for pimps to use when trafficking vulnerable populations into forced labor (Illinois Issues, 2012). "According to the Center for Impact Research, in metropolitan Chicago, 16,000 to 25,000 women and girls are involved in commercial sex trade annually, with  one-third of them first getting involved in prostitution by the age of 15, and 62 percent by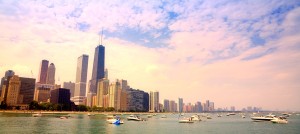 the age of 18" (Illinois Issues, 2012). Pushback to the rising numbers includes The Chicago Alliance Against Sexual Exploitation along with other agencies such as the Chicago Coalition for the Homeless. These organizations are doing their part to educate citizens and provide places of shelter for victims. Thanks to both preventative measures and future planning, America's "Windy City" is headed in the right direction, putting an end to trafficking.
Atlanta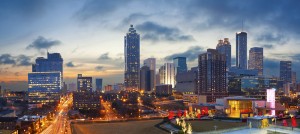 Perhaps it's the ease with which people can fly in and out of Atlanta, the booming Fortune 500 businesses, or the influx of immigrants that gives Atlanta a spot on the FBI's top 14 U.S. cities for trafficking. Whatever the cause, "an estimated 500 underage girls are working the streets of Atlanta on any given night" (11Alive News, 2013). Just last year, the Georgia Bureau Investigation "made 57 arrests for child sex trafficking and related crimes" (The Marietta Daily Journal, 2013). In an effort to combat these numbers, Attorney General, Sam Olens, along with law enforcement officials and Atlanta non-profit agencies, began a public awareness campaign, "Georgia's Not Buying It." The main purpose of the campaign is to target the demand aspect of trafficking, to get to the root of the problem—the men who are buying sex (wabe.org, 2013). The campaign not only features professional Atlanta Athletes speaking out against trafficking but also provides training sessions for law enforcement officials and those who are employed in the hotel or convention industry (streetgrace.org, 2013). It is their hope that this most recent movement will provide a way to rid Atlanta of its countless accounts of trafficking.
Seattle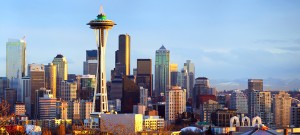 Once famous for being the home of Starbucks Coffee, Seattle has now unfortunately become infamous for its ranking as one of the top six international cities where people come to exploit children (gpseattle.org, 2012). An international border, agriculturally based economy, and multitude of ports, makes Washington an extremely lucrative place for human trafficking. Washington was the first state in the country to criminalize human trafficking back in 2003, and "the U.S. Attorney's Western Washington offices [have] successfully prosecuted at least seven human trafficking cases within the past two years and averaged between 20 and 30 cases per year" (seattletimes.com, 2012). In 2009 alone, Seattle had over 81 domestic minors involved in sex trafficking arrests and an estimated 1,000 girls involved in the industry (genesisproject.org, 2012).  In addition to sex trafficking, Washington has been forced to deal with labor violations caused by its agriculturally focused economy. While the task seems daunting, Seattle agencies are doing their part to offer hope. The Genesis Project, a Seattle-based anti-trafficking organization, is dedicated to providing assistance to those involved in domestic minor sex-trafficking. Along with the Genesis Project, many other organizations such as Seattle Against Slavery and Washington Anti-Trafficking Response Network are being created in Washington to raise awareness and provide services to those who are victims of trafficking.
What next?
It is crucial to note that these are just four of the top 14 cities the FBI has ranked as America's human-trafficking hot spots.  After reading the article, take time to investigate where your city ranks. What is being done in your community to fight back against rising numbers of human trafficking in "the land of the free?" What are you doing to join the fight for justice? For ideas, visit www.warinternational.org/get-involved/ and visit our site again in the following months for more updates on trafficking hotspots in the United States.
Become a Circle of Protection