Father God and the Super Bowl
It's Sunday, February 3rd, 2013. Millions of families gather around their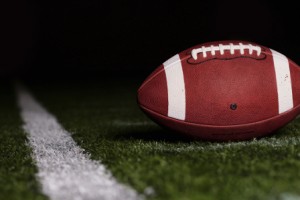 television to watch one of the most anticipated U.S. sporting events: the Super Bowl. In New Orleans, thousands more fill the stadium stands, eager to experience all the dome brings: the competition, the cheering, the bright lights. Surrounded by this entertainment bliss, most are ignorant of an ugly truth, the underbelly of America's favorite pastime. Just beyond the stadium walls, its bustling crowds, and hot dog vendors, women and children are being sold.
Studies show that sexual exploitation sky rockets during large sporting events. Invaluable lives become nothing more than marketable pieces of meat. This is a problem; and this problem has a name—human trafficking.  Unfortunately, human trafficking has been going on at the Super Bowl for years now. In 2010 alone, The National Center for Missing and Exploited Children estimated 10,000 prostitutes were brought to Miami for the Super Bowl.1 While nobody can estimate an exact number, the point is, one sold life is one too many. This is the reality—the corrupted chaos taking place outside the dome.  And while it isn't easy to face, we are asking you to dig a little deeper than the chips and dip, to strip away the glitter and gold and open your eyes to the world of human trafficking.
Through all the heartbreak and filth of this modern day slavery, some light has been shed.  As various groups rise up to fight, the clouds of darkness are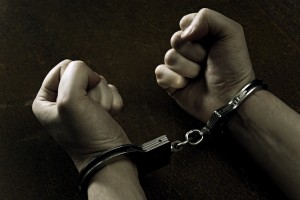 beginning to clear away. TheSave Our Adolescents from Prostitution Campaign2 (S.O.A.P.) is one of these groups, offering youth a surprising lifeline in the form of soap. While soap is certainly an unlikely hero, its ability to hide out in hotel bathrooms is the key to its success. There, as victims escape for a moment of rest, these little bars of soap stand ready, featuring the National Human Trafficking hotline. Several girls have already been rescued as a result of this campaign's endeavor to provide information vital to their escape.
Another campaign that has been launched is the If You See Something, Say Something Campaign.3 This campaign is simple—if you see suspicious activity, then report it!  Launched in the summer of 2012 by the Department of Homeland Security, this campaign raises public awareness, encouraging the public to "keep an eye out" for human trafficking signs. Campaigns will continue to be formed. Battles will continue to be fought. Yet, in order to solve a problem like human trafficking, the problem needs to be stopped before it even begins. To do so, we must plant seeds of truth and love.
Every trafficker, pimp, and prostitute was once a child—a child who just desired to be loved, wanted, and given a place in the world. Maybe these individuals have never had someone love them or offer them protection. Maybe they never had a father wrap his safe arms around them. Maybe they didn't even have a father. For these children who find themselves alone and fatherless, the journey of life is beyond difficult. They will have to fight their own battles and protect themselves. Pushing people away is a daily occurrence. They walk this life searching for open arms. Sadly, the world offers its "warm embrace" in the form of sex, drugs, money, and more.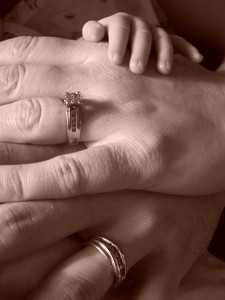 While the absence of a father is devastating, there is good news! We have a Father who wraps his arms around each of us and calls us His children. The void that we long to fill is filled and overflowing with the love that our Heavenly Father offers! This is the Gospel. This is what every lonely child longs to hear; every desperate prostitute is searching for; and what every trafficker's soul cannot resist.
In the end, the fight against human trafficking begins in our homes. We are calling every father and mother to love and protect their families, to raise up young men of integrity, to tell your daughters, daily, of their worth. We are asking you to wrap your arms around your sisters, protect your brothers, and love each other with the love God has given us. This is how we must address the problem of human trafficking before it starts: We simply protect within our own circles.
When protection is needed, our great Abba Father is there, holding His children tight and wiping the tears from their eyes. As Romans 8:15 says: "For you did not receive the spirit of slavery to fall back into fear, but you have received the Spirit of adoption as sons, by whom we cry, "Abba! Father!" What an amazing privilege to take our burdens, joys, and fears before the Throne of Grace! We have this amazing gift, this ability, to call Almighty God, our Father. Here at WAR, Int'l, we are raising our voices and lifting our prayers to our Father God. We hope that you too, will raise your voices. Cry out to our El Roi, The God who sees all. Pray for the souls of traffickers. Pray for the protection of our sons and daughters. Keep them close. Hold them tight. Let them know they are loved. Surround them with a circle of protection. For more information about opportunities or prayer needs, please feel free contact us at info@warinternational.org.
Footnotes
Become a Circle of Protection