The U.S. government estimates 300,000 American children are at risk of being sold into sexual slavery. Yes, American children. These at-risk children play in your neighborhood, sit in your classroom, shop at your store, visit your office, stay at your hotel— the list goes on. They are all around us.
You are probably thinking, "How do I stop this? I don't even know what human trafficking is, let alone what it looks like!" That is why WAR, Int'l wants to invite you to our CFR conference. Come and learn the 15 flashpoints and 18 signs of trafficking. Discover helpful tips, action plans, and ways to protect the innocent. This highly-sought-after event transports the U.S. government, Home Land Security, police officers, human trafficking survivors, and the president of WAR, Int'l right into your hometown.
Are you a teacher, bus driver, health care professional, or a social worker? How about a plumber, gas station operator, or a hotel manager? Are you passionate about promoting justice, speaking up for those who have no voice, and defending the weak? If you answered YES to any of these questions, then CFR is for you. Get Involved! Get Educated! Get Serious! Be a WARrior!!
Three Good Reasons to Host a CFR Event
Shows you the signs in your community
How to respond and not respond
How to share this with your community in an age appropriate way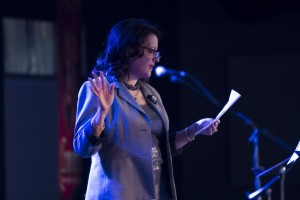 Upcoming CFR Events
Thornapple Covenant Church
Grand Rapids, MI
Mar 25 2017
Click Here For More info
*Registration closed, walk-ins welcome
Calvary's Love Assembly of God
Johnson City, NY
Jul 8, 2017
Click Here For More info
Lakeville, MN (more info to come)
Aug 12, 2017
Port Huron, MI (more info to come)
Oct 7, 2017
Hyatt Regency Witchita
Wichita, KA
Nov 4, 2017
Click Here For More info
Key Note Sessions Include:
15 Flashpoints of Human Trafficking: Exploitation's Hidden Contributors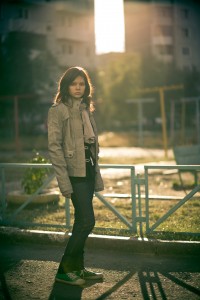 Youth Culture – As culture decays, exploitation flourishes. Whether we like it or not, the two are connected. If you notice the one, bet on finding the other.
Internet – This is America's number one contributor to the exploitation epidemic. Shopping from home isn't the only thing that got easier with this modern convenience.
Transportation – Rest stops are hot spots for exploitation. Really, any major stop along a well-traveled transportation route is prime real estate in the exploitation industry.
Entertainment – The American search for entertainment no longer stops at video games and amusement parks. Strip clubs, adult bookstores, and the entire adult entertainment industry has become the normal, everyday demand.
Gender Roles – Where value is lacking, abuse is tolerated. As a result, our dislike becomes the "ticket" with which we justify unjust behavior.
Poverty – Promising designer clothes, gadgets, and the life that goes with it, pimps use materialism to lure poverty-stricken women and teens into their lucrative trade.
Government Corruption – Just because they have the power to end trafficking doesn't mean they use it. Government corruption keeps exploitation alive and well.
Organized Crime – One trafficker told his victim, "If I kill a dog, I will get in trouble. If I kill you, I won't get in any trouble…..You don't exist." Is it any surprise that human trafficking is the second largest arm of organized crime?
And more!
20 Common Lures Used by Sexual Predators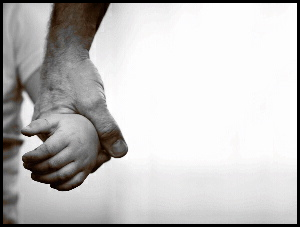 When it comes to luring children into dangerous situations, predators are anything but short on ideas. Affection, authority, bribery, talent and peer pressure are just a few of the lures they use. Often, pedophiles will exploit children's trust, using their positions of authority to harm rather than protect. In return for silent compliance, they offer toys, electronics, drugs, or money. Even teens have begun to recruit, using peer pressure and the lure of social approval to coerce others into sexual slavery.
20 Signs of Sexual Exploitation
In this session, WAR, Int'l moves beyond defining sexual exploitation, teaching you how to identify it. Would you know the signs if you saw them? When you can, emotional and behavior changes, school absences, unusual bruising, and a host of other signs become invaluable clues. Have you stopped to ask that student why she has been missing class? Are you aware schools are hot beds for trafficking? What about the way the neighbor kid has suddenly become withdrawn, disassociated, and disconnected from everything? While we have grown accustomed to dismissing such signals as "everyday," further investigation could just be what saves someone's life.
12 Transforming Steps from Bystander to Ally: How to Join the Fight
Have you ever wondered how to train your sons or the men in your life to become WARiors—men who listen, take the lead, act reliably, and fight proactively for the women in their lives? Well, this is the session for you. Led by some of our few good men, this session empowers men to have a voice, transforming them from a silent majority to a life-giving force.
30+ Ways to Respond to Human Trafficking
While human trafficking can feel like an overwhelming problem, there are lots of little-big ways to join the fight. Consider where you shop. Do they support fair trade? How about heading up a pledge drive? Run a 5k and collect donations for an anti-trafficking organization. Don't like to run? Volunteer your time and talents to help victims find worth and dignity. The options are endless.
And this just scratches the surface. You will also be prepared with:
Web, media, and emergency resources
Information on how to report incidents
Workshops with trafficking survivors, law enforcement, community leaders, and medical professionals