Circle Tour 2018
Learn – Teach – Reach
Date: February 8-20, 2018
Cost: $4,500 (includes $300 trip deposit)
Location: Bangkok, Thailand
Circle Tour Application Circle Tour FAQ
Why Circle Tour?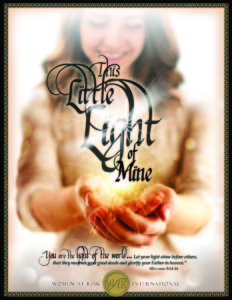 At the end of every Circle Tour, our partners and safehouse women eagerly ask us, "Will you come back again?" The answer is always YES! And we want you to join us for our upcoming Circle Tour 2018!
The purpose of Circle Tour is to educate and empower American women to form circles of protection around women and children at risk. On the trip you will see the desperate need for this freedom and protection while on outreach into red light districts. You will learn about the global world of risk through teaching from our partners from Thailand, Cambodia, India, Nepal, and the Middle East. And you will hear stories of rescue and empowerment from survivors, worship and celebrate with them at the safehouses, and rejoice in our identities as redeemed and restored Daughters of the King.
It is no wonder that after seeing the darkness of the red light districts and the hope and healing found in safehouses, American women have joined or even begun their own dynamic ministries and safehouses in the States and abroad. Whether you start a safehouse or simply pray for the wounded, our passion and prayer for Circle Tour is that your eyes would be opened and your hearts enlisted in the fight to protect, love, and lift at-risk women and children across the street and around the world!
The theme for Circle Tour 2018 is "This little Light of Mine," inspired by Matthew 5:14-16: "You are the light of the world. … Let your light shine before others, that they may see your good deeds and glorify your Father in heaven." We will be celebrating this truth together throughout the Circle Tour journey, and especially at the banquet held in honor of the safehouse women!
 What You Will Experience:
Travel: From all over the country, Circle Tour members board planes headed to Tokyo. Once there, they continue their flight to Thailand while traveling as a group. This is a 27-hour opportunity to read, sleep, watch movies, and get to know each other!
Speakers and Special Guests:  In years past, we have brought special guests for teaching, training, and encouraging the CT members and safehouse women. For example, we have heard from the popular speaker and author Liz Curtis Higgs and offered training for safehouse women in areas such as self-defense and art therapy.
Safehouse Visits: Thailand is a global hotspot for human trafficking. Reaching into this darkness, our partnering safehouses are bright beacons of light and hope. Safehouse staff reach out to women in forced prostitution, offering protection, a message of hope and value, counseling, vocational training, and the opportunity to work with dignity. On Circle Tour, we visit several of these safehouses. There we worship and celebrate with the women, learn how they work and live, hear their powerful stories of rescue, and rejoice in their hope, healing, and empowerment.
Outreach: Almost every year, Circle Tour participants go on outreach, venturing into the red light districts of Thailand to pray circles of protection around its women. It is a wonderful opportunity to love on women still held in debt-bonded prostitution. We sit with the women, buy them soda, often bring gifts, and connect them with safehouse staff for follow up.
Partner Presentations: A primary goal of Circle Tour is to develop circles of support and protection around safehouse and program leaders as well as the women in the programs. Circle Tour participants and WAR, Int'l staff will spend time with these program leaders and learn about safehouse development and outreach opportunities.
Banquet: An elegant banquet hosted in honor of the safehouse women is the crowning event of Circle Tour. The women have come to love this event, often arriving dressed up or with rehearsed dance routines. It is an opportunity to make the women feel special, cherished, and celebrated. At the banquet, all of the safehouse women are treated to a classy meal, entertainment, and a message in their native tongue about their worth as redeemed, restored, beloved daughters of the King.
This year's banquet theme is This Little Light of Mine.
Why you should Join Us in 2018:
If you have any doubts about how God can use a trip like this in your life and the lives of others, hear directly from one of our partners:

I just wanted to thank you so much for all the loving kindness you showered on me in Bangkok. You didn't even know me, yet you treated me like a Queen! I was overwhelmed with what I saw and participated in with the Inner Circle Tour. The Lord loved me enough to shower me with all the love I received there.  
Links to Explore:
Circle Tour Application
Circle Tour FAQ
Need more info? Fill out an Info Request Form!